Commercial Painting Business Trade
Commercial painting services include something more than just registering your company with the state. No doubt! The work is super exciting, painless, and doesn't require hefty investment but things can go wrong if you're not sure to where you're heading. You need a plan of attack and you have to follow some certain steps to make sure your project is a success.
Surface imperfections and watermarks can be a pain to cover up, especially for commercial projects. You need to work hard against the stains by multiple coats to cover it. You need to protect surfaces as you don't want to paint the carpet while painting a skirting board. Applying paint without splashes takes years of experience and it is better to take your time because a cost-effective quick lick of paint can turn into a much longer task.
Commercial Painting Estimating
Arenas.
Schools.
Hospitals.
Shopping Malls.
Airports
Offices
Hotels
Restaurants
Exhibition Buildings
Fire Stations
Warehouses
Industrial Painting Estimating
Petrochemical
Mining and Metals
Marine
Drilling
Oil & Gas
Pharmaceutical Plants
Food Processing
Hydrocarbon Processing
Wastewater plants
Manufacturing
Pumping Stations
Polymers
Fertilisers
We know the actual worth of having accurate Painting Estimates. All the deliverable estimates are analysed twice by our senior professional estimators before delivering to maintain our accuracy and quality. Our clients receive accurate and quick estimates from us. All these Estimates help them to keep winning their project bids.
What are the steps to estimate a painting job?
Estimate the Cost of Paint, Cost of Materials, Cost of Labor.

Estimate the Cost of Labor
Multiple coats of paint required.
Ivy, trees in the way.
Difficult to paint windows, like embedded windows.
Difficult house access: hard to place ladders, steep roofs.
Lots of prep work: wood damage, peeling.
How much should I charge to paint a room?
The cost to paint a room will vary depending on whether you are planning to DIY paint or hire a professional to get the job done. It costs an average of $1.50 to $3.50 to paint an interior wall.

Compare Quotes From Top-rated Local Painters.
| | |
| --- | --- |
| Average Cost | $1,000 |
| Highest Cost | $1,600 |
| Lowest Cost | $600 |
What should a painting Services quote include?
The quote should include a specification section. This section outlines how the areas and surfaces in the scope are going to be prepared and painted. It should be a detailed step-by-step procedure of how the painter will paint that area and what paint product they intend to use.
How much should I charge to paint a 12×12 room?
$400 to $950Painters charge $300 to $1,000 per room on average, depending on the size. The average cost to paint a 12×12 room is $400 to $950. Labor costs alone are $180 to $650 per room.
COMMON PAINTING Services TECHNIQUES
To lighten up the area and produce a beautiful paint finish, you must follow some specific painting methods. First, you must devise a strategy. You must be fairly certain of the type of completed piece your client demands, as well as the color mix they prefer. They can either use the same color on all walls or select a striking hue or tint for an accent wall. So, whatever colors are needed, it is preferable to envision them. Many paint manufacturers provide free online tools that allow you to visualize the area in real-time.
COMMON PAINTING Services Preparation
You are now ready to remove all of the fixtures & furniture from the commercial area. If you're short on room, cover the components with a canvas tarp or inexpensive plastic sheeting. Rep the previous step with both the floors.
But if you have an artist's steady hand, you'll use a roll of painter's tape for the border. Paint it to the room's corner, bases, and crown moldings, as well as the window and door casings. If necessary, seal with a putty knife, but ensure the paint does not get under tape.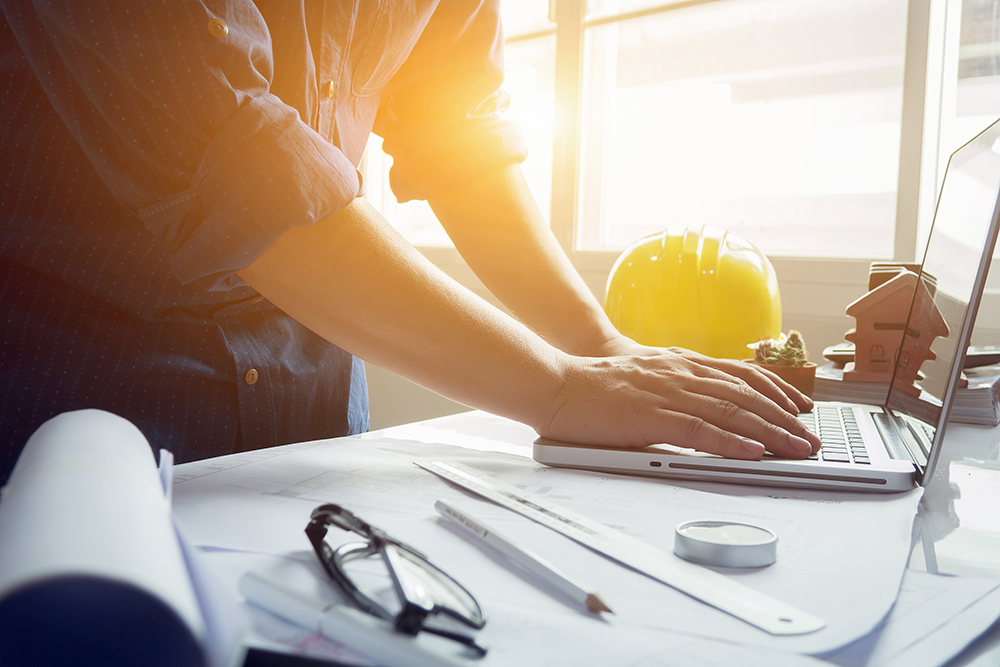 Now is the moment to carefully mix your paint with a hardwood paint stick to produce a uniform hue. If necessary, a larger bucket can be used. When it comes to painting techniques, it all boils down to what each client wants and what you believe will be the ideal method. But, before you pick up that brush, be sure you've planned and finalized your strategy. Starting from the ceilings, you can work your way down. To guarantee nothing shows through on dark walls with such a brighter tone, apply at least three layers, including its coat of primer. It's always a good idea to work on one side at a time, first painting the molding and borders from start to finish.
How much does it cost to paint the interior of a 1700 square foot house?
The average cost to paint the interior of a home is $2.75 per square foot. If you include walls, trim, and ceilings the cost per square foot is $4.69. If repairs are needed before painting, you'll likely pay more.
How long does it take to paint a 2500 sq ft house?
It depends on the house, the help you have, and how much of it you're painting. In most cases, you can prep, prime, and paint a 500 square foot side in two to three hours. A two to three person professional painting team can paint a 2,500 square foot house in one or two days and costs an average of $4,000.
How much does it cost to paint the inside of a 3000 sq ft house?
$200-$1,000 per single room. $900-$4,500 for a 1,200 square foot home. $4,000-$11,000 for a 2,300 square foot home. $2,700-$10,000 for a 3,000 square foot home.
COMMON PAINTING Services INSTRUMENTS
Although not every painting task necessitates the use of specialist tools and equipment but there are a few must-haves in your toolbox.
Paint
Paint Roller
Paint Sprayer
Flexible Ladders
Paint Roller Extension Pole
Dropping Cloths
Paint Brushes
Paint Trays
Sandpaper
Painter's Tape
Rags
Putty knife
How can I paint my house fast?
01 of 07. Wash Your House Quickly and Painlessly.
02 of 07. Paint Your House the Same Color or Darker.
03 of 07. Prime Only When Needed.
04 of 07. Minimize Paint Scraping.
05 of 07. Paint Roll the Flat Surfaces.
06 of 07. Spray Large Areas or Detailed Areas.
07 of 07. Don't Spend as Much Time Cleaning Brushes or Roller Covers.