Calculate the Studs
Multiply the total wall length (in feet) by 0.75 (for 16-inch on-center stud spacing).
Add three studs for each 90-degree corner.
Add four studs for each 45-degree corner.
Add two studs for each wall intersection (where another wall abuts the wall you are estimating).
How do I estimate labor framing?
Framing labor can cost $2-$12 or more a square foot, or $3,500-$36,000 for a 1,600- to 3,000-square-foot home, depending on location and what's included. An average house framing labor rate nationwide is about $6-$8 a square foot or $10,000-$25,000 for 1,600-3,000 square feet.
IMPROVING YOUR FRAMING TAKEOFF
A good framing takeoff does not necessarily give you the best material use. You can ensure proper material usage by reducing wastage. For instance, if you need 2×6 floor joists, you can buy 12-foot-long studs and cut them in half instead of 8-foot studs that will have a two-foot wastage per joist. For seven-foot rear walls, you can get two seven feet studs from fourteen-foot studs instead of cutting a foot off from eight-foot studs. This will reduce your wastage on-site drastically.
You should also ensure you are in constant communication with your crew because if you don't, they might follow everyday practices and have a lot of waste. You, therefore, need to develop a cut list and communicate it to your crew. As you build your framing takeoff, create the cut list and keep track of it using hash marks. Quality framing takeoffs can save you money in the long run, and following these tips improves profitability. Follow Us!
General Lumber Framing Estimating Process:
Framing takeoff means a basic count of the framing lumber. It is the first step in estimating construction materials for a new residential or construction building. In this estimate, you need to determine the number of studs for a wall frame, the headers for doors and window opening, horizontal plates for the top and bottom of walls, and the number of sheets of sheathing required for the exterior side of the wall.
To start you need a rough sketch or plan that identifies the overall length and height of the wall and the size of all door and window openings. Keeping in view the length, determine the number of wall studs as per the standard spacing of 16 inches from the center.  
Now determine the supporting plates for the walls. For load-bearing walls of a standard frame, you should consider a single bottom plate and double top plate. For the total length of the plate, just multiply the total length of walls by 3 but don't forget to add up a wastage factor of 5 to 10 percent.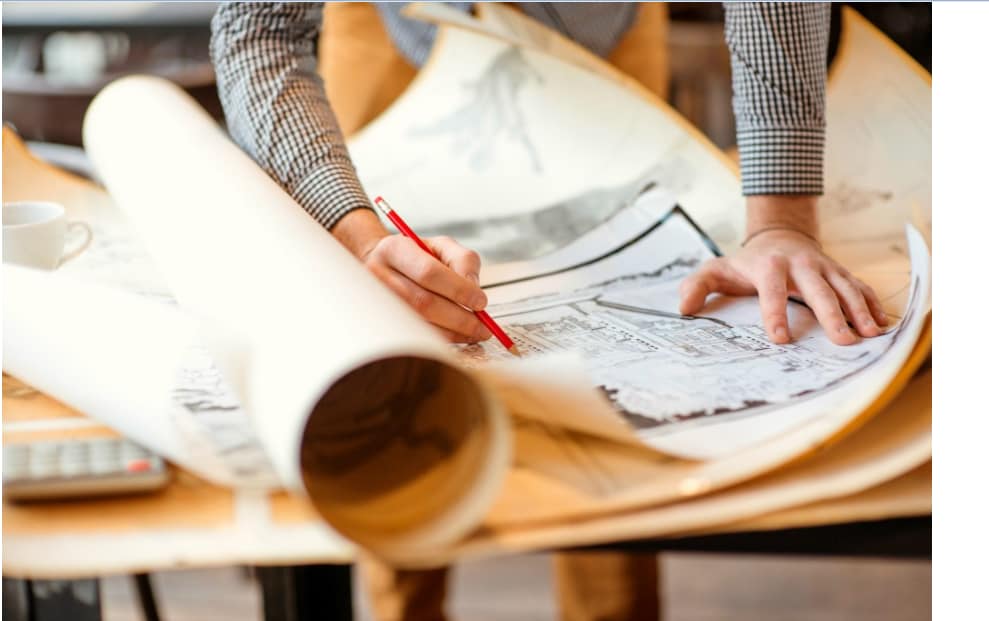 Now calculate the number of studs by starting with a quick calculation for the general studs and adding studs for specific elements. Just multiply the total wall length by 0.75 and add three studs for 90-degree corners and add four studs for 45-degree corners. For each opening of 5 feet wide or less, add two studs while for the opening of more than 5 feet add one stud. Consider 15 percent of wastage factor for wall studs. 
For a 2×4 wall frame, the total thickness of the header is 3 ½ inches to match the width or depth. For standard-size doors and windows, the header is built with two pieces of 2×12 lumber sandwiched over a piece of ½ inch thick plywood which is cut to the same size as the header.
For sheathing, first, calculate the area of the wall by multiplying the total height and length of the wall by subtracting the area of the opening. Divide the net area by 32 (which is the area of one sheet of standard 4 x 8 feet). The result rounded up to the nearest whole number will be the number of sheets required for sheathing. 
We have experience building, and doing takeoffs, with every type of wood framing. We approach every one of our client's takeoffs as if we were constructing them ourselves. Our clients include local and national lumber companies, large and small framing contractors, developers, and general contractors.

We will provide you with a detailed itemized takeoff of material, as well as a condensed version to make data entry for pricing easier for lumber yards. You will also receive the marked-up plans in PDF showing the takeoff and to assist your team with the construction process. Send us an email with your project attached, and we will promptly get back to you with a quote and completion date for the takeoff.