Estimating Services of New York are construction consultants specializing in full cost estimates and all related bidding services for all construction projects in all 50 states. We provide our services for general and sub-contractors as well as owners, developers, asset managers, architects, and engineers. Each estimator specializes in specific trades, resulting in the most up-to-date and specialized knowledge in their area. With this specialization comes the capacity to tailor any needs for your project. Our team has performed estimates for all trades on new construction and renovations for high-rise residential & office buildings, hospitals, warehouses, transit hubs, restaurants, and single-family homes.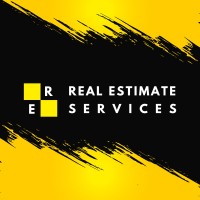 Call us +1   703-659-8010         /  Email:  info@realestimateservice.com
Estimating Services of NY
Some people dream of success. We make it happen.
Over 20 years of experience in the construction estimating business.

Specializing in quantity estimating and pricing for over 20 trades.

Pricing subject to Non- Union, union, or prevailing wage labor

We can accept all drawings (PDF) by email

Easy to read excel spreadsheets

Excel sheets are adjustable by the client for easy changes

Spreadsheets are easily converted to proposals

All estimating is on screen for absolute accuracy

All credit cards accepted.

Computerized spreadsheets (excel program)

Proposals for trades

Consulting

Material lists

Blueprint scanning and uploading

List of subcontractors available for your projects (upon request)

Free insurance quotes ( Liability & work man's compensation)

Free bonding quotes

Architectural drawings

Engineering quotes

Shop drawings (structural) including shoring, underpinning, concrete

Bin construction services (plan overlays) for huge project savings

Construction scheduling

Blueprinting ($2 per page) full-size hard copy

Bonding and construction financing

Value Engineering

Real estates transaction sales
How do I find out if a contractor is licensed?
It's important to know if your project requires work by a licensed professional, as licensing laws can vary by state, locality, and job details. You can find general licensing information online at the government websites that handle occupational licensing for a given profession in your state or location. Some states designate a project cost over which you have to hire a licensed contractor. To find qualified licensed contractors, search your state's licensing board. For example, in California, the Department of Consumer Affairs operates a searchable database through the Contractors State License Board. In some states, contracting licenses are provided at a regional level. You can find links to specific databases on BRB Publications' Occupational Licensing page. Red flags that a contractor may not be licensed or may be providing an expired or false license number are unreasonably low bids or a request for complete payment upfront. For more, check out our tips for smart hiring on Thumbtack.
What's the best way to set up a consultation or an appointment with a general contractor during the COVID-19 pandemic?
To set up a consultation or appointment with a general contractor during the COVID-19 pandemic, start by performing an online search for local professionals near you.
Message the contractor, and see if they are willing to set up a video consultation call instead of an in-person site visit. With video chat, the contractor may be able to assess the scale of the project, give you better information on what needs to be done and perhaps provide an estimate. Be sure to discuss virtual payments, as well as general strategies for staying safe.