All aspects of the masonry business have been serviced by Masonry Estimating Services. Only a small fraction of the business is covered by the estimate. Once a contract has been granted, the actual job begins. We can aid in the creation of material orders, project documentation, and complete bidding support.
Masonry Estimator for your project
Real Estimate Service is prepared to provide prompt and accurate masonry estimating services to a variety of clients, including general contractors, masonry contractors, vendors, home builders, architects, etc. with the practical expertise of experienced specialists and years of experience. 
Compared to several other major building materials used in homes and other structures, masonry construction is more expensive. This is due to the labor-intensive nature of the building materials and techniques. High-quality masonry is expensive, but it frequently pays off because it lasts a long time and looks wonderful.
We provide masonry takeoffs for both private and public construction projects including all types of residential and commercial building projects.
Process of estimating masonry
We 
offer 
a 
wide 
range 
of 
masonry 
estimation 
services, 
including 
quantity 
takeoffs, 
design,
and 
budget 
estimates, 
bid 
support, 
restoration 
and 
consultation, 
and 
bid 
aid.
Microsoft Excel is the primary tool we use to create all of our masonry estimates. You can also send us an Excel document with your cost codes and material codes via email.
The quantities that we estimated will be entered into your spreadsheet. After that, you can either import the spreadsheet into your estimating system for budgets or send this material list to your vendors for pricing.
Additionally, we can input the labor and material unit costs that you give us!
How we calculate pricing for concrete estimating
For rates based on zip codes, material, equipment, and labor costs, we primarily use RSmeans online.
Our range of masonry estimating
We have a skilled group of committed and qualified masonry estimators. They are qualified to understand the wants and takeoff requirements of your prospective project. We give you thorough masonry takeoffs so you can determine your break-even point in any upcoming bids and how to proceed from there.
Glass unit masonry takeoffs
Granite takeoffs
Concrete masonry units takeoffs
Limestone takeoffs
Clay unit masonry takeoffs
Stonemasonry takeoffs
Architectural and glazed masonry takeoffs
Slate takeoffs, Marble takeoffs
Cast stone takeoffs
Sandstone takeoffs
Masonry Flashing Takeoffs
Mortar and grout takeoffs
Soapstone takeoffs
Brick Veneer Takeoffs
Masonry Anchorage Takeoffs.
Why choose us for your masonry projects?
Save Time
The primary purpose of this company is to serve the client's time requirements. We do this through fast turnarounds on estimates, keeping overhead low, and offering a wide range of services at our disposal which can be customized as required.
Increase Profits
We work as a team with our clients to improve profits through better management of budgets, increasing efficiency, reducing labor costs, and boosting performance where possible.
Find out how much money you could be leaving on the table when comparing our rates to the rates of other companies. With our construction cost estimators, it's easier than ever to earn more money on every project
Grow With Us
We do not want our clients to just achieve what they need from us once or twice; we want them to continue relying on us year after year.
Expert Project Cost Estimators
When you need a construction estimate for your project, let our expert estimators handle it from start to finish. We will always provide an accurate estimate based on your needs and preferences.
Estimate Numbers Quickly
No more pen and paper estimates. Our estimators provide everything from unit pricing data to accurate material takeoffs.
Get Estimates for All Construction Projects
Need a new warehouse? Or maybe a single-story building? Our team provides estimates for any project, large or small.
Track Results Easily
Get rid of manual data entry! With our online estimating tools, real-time tracking makes estimating faster than ever before.
How much does it cost for masonry work?
Masons charge $40 to $75 per hour with a minimum fee of $200 to $400 which covers the first few hours of work. They charge anywhere from $20 to $40 per square foot, depending on the type of damage and the quality of the existing brick and structure.
How much does it cost to brick a 2500 square foot home?
Brick Siding Installation Costs. The average cost to add bricks to a 2,500–square–foot home is $12,000 to $25000, including the materials needed and the labor involved. Most homes only have a small accent piece done for aesthetics.
Can you Rebrick a brick house?
A Guide for Families
If the brick quality overall is in bad shape or it started to affect the general structure of the home then rebricking is probably the only option. Costs to rebrick a home are going to include labor and brick.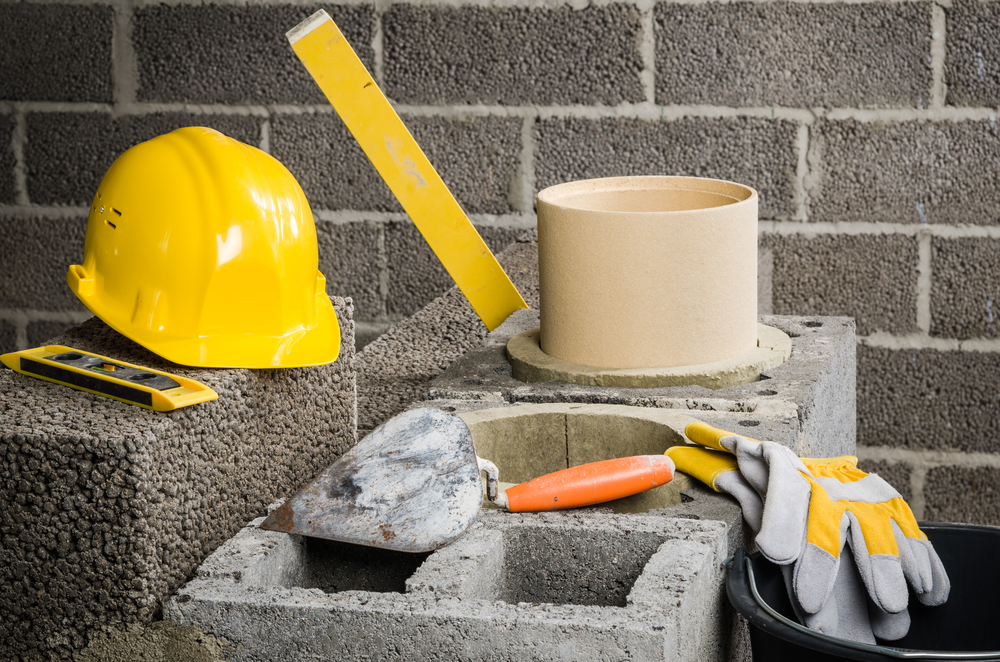 How much does it cost to build a 2000 sq ft brick house?
The average cost to build a house is $248,000, or between $100 to $155 per square foot depending on your location, size of the home, and if modern or custom designs are used. New home construction for a 2,000 square foot home runs $201,000 to $310,000 on average.
Are brick houses more expensive?
Brick is more expensive: Bricks tend to be more expensive than other exterior products, such as vinyl siding. According to the Brick Industry Association, a 2,500-square-foot brick home typically costs 6 to 7 percent more than vinyl.