Cost Estimates for Plumbing works
Material Takeoffs
Bid Estimates
Budget Estimates
Preliminary Estimates
Design Estimates
Conceptual Estimates
Change Order Estimates
Third Part Estimates
Feasibility Studies
Bidding Consultation
What Do Plumbing Estimators Do?
Plumbing estimators usually work directly under project managers and gather information about plumbing projects, as well as provide employers or clients with estimated costs by calculating costs of materials and labor. They must plan all aspects of the construction process and work closely with architects and engineers, and strong verbal and written communication skills are important in this position.
Plumbing estimators should be able to work with minimal supervision as well as in a team environment, and they may need to prepare bids to be submitted to prospective clients and create scope-of-work and progress reports. To ensure smooth and successful operations, they must maintain contact with relevant parties, such as contractors, civil engineers, and architects, and they are expected to maintain all documents related to scope of work, change orders, as-built drawings, and budgets from start to finish for projects.
Bathroom plumbing installations
Major bathroom remodels as well as new bathroom additions require hiring a plumber. If its a brand new bathroom, you may be able to get a bundle discount if you combine jobs.
Here is how much you can expect to spend on professional labor when installing or replacing the following items (estimate DOES NOT include the cost of the fixture):
Bathtub: $1,500 – 2,000
Hot-tub/whirlpool tub: $1,300 – 2,200
Shower enclosure: $1,200 – 2,000
Replace shower head: $75 – 150
Replace shower/tub control valve: $200 – 400
New piping: $1,000 – 2,500
Sink: $300 – 450
Point of use water heater under the sink: $300 – 450
Replace sink drain: $100 – 200
Toilet: $300 – 400
Replace toilet handle: $80 – 120
Faucet: $200 – 275
Re-rout a single pipe line: $650 – 900
Kitchen plumbing installs
Plumbing work will most certainly be required during a kitchen remodel.
Kitchen sink: $320 – 400
Replace sink drain: $100 – 200
Faucet: $200 – 300
New gas line for oven: $200-450
Garbage disposal: $150 – 200
Install gas pipes: $600-1,000
Replace old pipes: $1,000 – 2,500
New dishwasher with plumbing: $400 – 600
Replace existing dishwasher: $200 – 350
Install ice maker line for fridge: $200 – 300
Point of use water heater under the sink: $300 – 450
Gas barbecue for an outdoor kitchen: $2,600 – 3,000
Heating and water systems
Our homes can't run smoothly without heat and water. Here is how much plumbers charge to install these vital systems:
Install a water heater tank: $400-1,200
Tankless water heater: $900 – 1,600
Solar water heater: $3,000 – 6,500
Install a water main: $1,500 – 4,000
Water treatment purification system: $1,100 – 1,900
Install drainage: $2,300 – 3,800
Replace a holding tank: $1,700 – 2,800
Sump pump (usually installed in the lower level (basement) of the house and helps move water away from the foundation): $800 – 1,300. Also, keep in mind that a pedestal sump pump will cost less to install than a submersible one.
Septic and sewer installs
Installing new septic and sewer systems can be one of the most expensive plumbing projects. Because its such a heavy financial investment, its very important to research all your local building codes and regulations regarding these systems, before going forward with the installation.
Its also very important to hire a plumber who specializes in septic systems. Mistakes in the tank's sizing and placement can be extremely costly and damaging to your property.
Moreover, you will need to periodically pay for cleaning your septic tank to make sure that there is no overflow.
Here are average sewer and septic system installation prices:
New septic tank: $3,500 – 5,000. However, if your property has a very large leach field and if you have a big house, you can end up paying as much as $10,000-12,000 for a big septic tank.
Install a sewer line (it will carry waste water from your home to your town's main sewer line): $2,500 – 3,800. If there is a very long distance between your sewer line and the main connector, you can spend as much as $6,000-7,000 on materials and labor.
Permit to install a sewer line: average cost is $900. However, prices for sewer permits vary widely depending on the town, from as low as $400 to as much as $1,500.
Cost of plumbing repairs
Leaking water anywhere in the house is a huge problem and should be taken care of right away, before major damage is done.
Also, if you have an older house, you should expect that at some point either the pipes or the various plumbing fixtures will start to corrode, break and leak. Timely repairs and any necessary replacements are the best strategy to prevent more expensive plumbing work.
Here are common plumbing problems that can happen in any house and how much pros charge to fix them:
Replace plumbing main stack: $1,700 – 4,200 depending on the material you want to use. Brass and cast iron are most expensive but can also last close to 100 years.
Replace main water shut off valve: $175 – 300
Replace sink trap (p-trap): $250 – 350
Repair gas piping: $500 – 900
Repair a sewer line: $1,450 – 3,200
Repair a storage water heater: $400 – 700
Remove a holding tank: $650 – 1,300
Repair a drain line breakage: $700 – 1,100
Clear a clogged drain: $250 – 400
Replace drain pipe under the sink: $200 – 300
Repair a sump pump: $400 – 700
Clear a sewer main: $195 – 450
Repair a septic tank: $850 – 1,500
Clean septic tank: $350 – 500
Repair a toilet: $180 – 250
Plumbing New York County Costs
Knowing the plumbing New York costs is recommended before starting a plumbing project. While looking at national averages can give a general idea, such numbers usually do not include factors which may affect the final price, such as local labor hourly rates, material costs and any local permits required for the New York plumbing project.
As our numbers show in 2021 average cost that homeowners paid for plumber in New York county is between $143.00 and $1,033.00.
This Plumbing New York Quote Includes:
Average labor costs to hire a plumber in New York, New York.
Average costs for materials and equipment for plumbing in New York.
All project costs (surface preparation, components and machinery), and cleanup fees.
This New York Plumbing Estimate Does NOT Include:
Any permits required for plumbing New York projects.
Inspection and/or New York building fees.
Materials and supply New York and New York sales taxes.
Materials and supply New York sales taxes.
Any general contractor fees, if used for the project. Such fees generally add another $70.56-$88.20 to the total.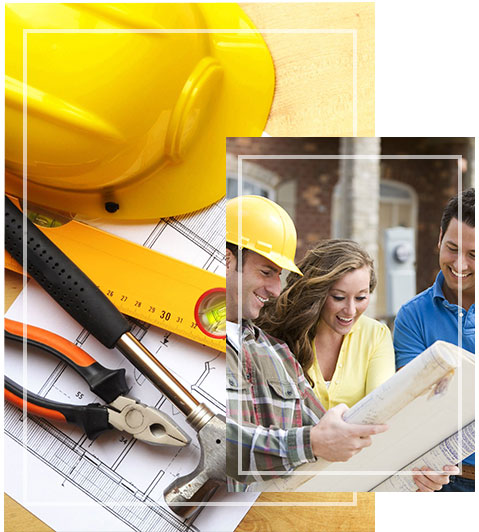 Tips on hiring a qualified plumber
If you have a big plumbing project coming up, you may be overwhelmed by the costs as well as how to find the right plumber for the job. Here are a few suggestions on how to find a qualified plumber and pay a fair price for his work.
1. Avoid hiring a handy man to do plumbing installs or repairs. While this may be very tempting because you can save as much as 50% on labor (generally handy men charge 45-55 per hour compared to 70-90+ per hour charges by licensed plumbers), it can backfire and cost more to repair the mistake.
2. Contact at least 3-4 local plumbers to come out and give you a free estimate. Ask for a detailed break down of labor hours, service fees, and material costs.
3. Its typically not a good idea to go for a low-ball estimate, as this may be an indication that the plumber has a problem with his license or likes to cut corners and will do a quick hack job. Very expensive quotes may be an indication that this contractor is very busy, has a solid reputation and charges this rate just because he can.
4. Ask for 2-3 references of recently completed jobs that are similar to what you plan on doing in your home. Don't be lazy and actually call these people to find out if they are happy with the plumber's work quality as well as business ethics.
5. Its best to hire a pro who specializes and has experience in the particular project you are looking to do. While there are many general plumbing jobs that pretty much any licensed plumber would be qualified for, others require expertise. These include doing whole house piping, sewer lines, septic systems and gas lines.
6. Once you select a plumber, be sure to draw up a detailed contract that includes a complete scope of work, projected time of completion, materials prices, labor charges, warranty, etc. Don't sign if the contract is vague and doesn't provide enough details. You have the right to ask for a contract that protects you as a homeowner.
7. If this is a big job that requires a couple of people, request that a foreman or a master plumber be present to supervise, at least part of the time.