MasterFormat Divisions
MasterFormat is a standard for collecting specifications and other written instructions for commercial and residential building projects. The Construction Specifications Institute (CSI) and Construction Specifications Canada (CSC) created MasterFormat. CSI masterformat 16 Divisions was introduced in1975.
How many divisions are there in CSI format?
The Construction Specifications Institute (CSI) was established in 1948 with the goal of organizing requirements into a numbered system. They published a system for construction requirements with CSI masterformat 16 Divisions of labor in 1963.
Later, MasterFormat was first introduced in 1975 with only 16 Divisions until late 2004 when the updated 50-Division MasterFormat 2004 was released. Divisions not listed below are held in reserve for future usage (including Division 49)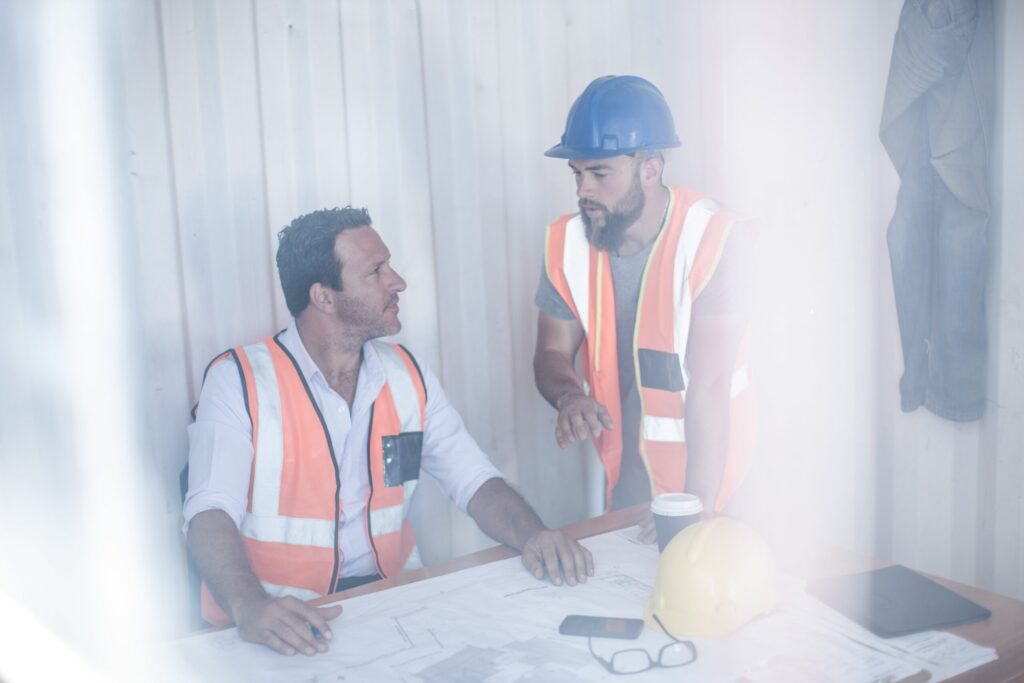 Division 00 – Procurement and Contracting Requirements
Division 01 – General Requirements
Division 02 – Existing Conditions
Division 03 – Concrete
Division 04 – Masonry
Division 05 – Metals
Division 06 – Wood, Plastics, Composites
Division 07 – Thermal and Moisture Protection
Division 08 – Openings
Division 09 – Finishes
Division 10 – Specialties
Division 11 – Equipment
Division 12 – Furnishings
Division 13 – Special Construction
Division 14 – Conveying Equipment
Division 21 – Fire Suppression
Division 22 – Plumbing
Division 23 – Heating, Ventilating, and Air Conditioning (HVAC)
Division 25 – Integrated Automation
Division 26 – Electrical
Division 27 – Communications
Division 28 – Electronic Safety and Security
Division 31 – Earthwork
Division 32 – Exterior Improvements
Division 33 – Utilities
Division 34 – Transportation
Division 35 – Waterway and Marine Construction
Division 40 – Process Integration
Division 41 – Material Processing and Handling Equipment
Division 42 – Process Heating, Cooling, and Drying Equipment
Division 43 – Process Gas and Liquid Handling, Purification, and Storage Equipment
Division 44 – Pollution and Waste Control Equipment
Division 45 – Industry-Specific Manufacturing Equipment
Division 46 – Water and Wastewater Equipment
Division 48 – Electrical Power Generation
Also Checkout: Cost Estimation Services – Reliable and Accurate
CSI masterformat 16 Divisions Explained
Below are all the CSI Divisions covered by Real Estimate Service
Division 00 – Procurement and Contracting Requirements
Simply put, procurement refers to the process of purchasing supplies and services for the building industry. To improve a project's efficiency, A construction company must carefully evaluate procurement and purchase materials in order to complete projects on schedule and under budget.
Division 01 – General Requirements
General Requirements outline the precise methods for organizations associated with a specific project, as well as each individual trade or division (CSI). These methods include submittals, scheduling requirements, LEED, payment apps, permitting, safety checks, daily logs, RFIs, progress meetings,  and all other project documentation. 
Division 02 – Existing Conditions
Existing Conditions include site evaluations and analyses. A simple example is the demolition of buildings, and the cleanup of contamination, soil, and buildings. Mainly it covers strategies for locating areas of land that can affect projects in the future.
Division 03 – Concrete
Concrete includes the basic materials of concrete, types of admixtures, and reinforcement, as well as the shaping, handling, and finishing of concrete. It also includes maintenance and repair activities.
Division 04 – Masonry
Building using masonry involves using single units that are set out and joined with cement. The three most often used materials in masonry buildings are brick, stone, and concrete blocks. 
Division 05 – Metals
Metals are used throughout the entire building, whether it be in the structural steel columns and beams that make up the skeletal frame or the bent and formed metals used to create roofs, floors, stairs, or decorative designs
Division 06 – Wood, Plastics, Composites
A set of classic and modern building materials known as "wood, plastics, and composites" are utilized in all types of construction as structural, non-structural, and finish building materials. There are a variety of uses for wood due to the various unique qualities that are supplied across the variety of wood species, and material kinds
Division 07 – Thermal and Moisture Protection
Thermal and moisture protection, which includes the materials used to seal and safeguard a building or structure's exterior against moisture, thermal, and air infiltration, as well as any related insulation and accessories. This division covers roofing, insulation, dampproofing, and waterproofing; the last two don't apply to concrete construction.
Division 08 – Openings
Openings involve the maintenance, repair, installation, or replacement of those building components or goods that cover openings, such as windows, skylights, doors, grilles, entrances, glazing systems, hardware, glazing supplies, louvers, and vents.
Division 09 – Finishes
Finishes comprise the vast majority of typical interior finishes, including everything from walls to paint to ceilings to floors. The way interior finishes are described gives information about their past, present, installation needs and procedures, as well as potential future developments.
Division 10 – Specialties
Specialties typically comprise bathroom accessories, wall and corner protection, signs, display boards, fire safety equipment, and so forth. Every company requires each and every one of these goods.
Division 11 – Equipment
Equipment encompasses any and all equipment that a structure, facility, or residence may require. Equipment requirements are frequently addressed during the design or building phase of a project. To mention a few pieces of equipment; parking control, security, a bank, a laundry, an office, food service, entertainment, health care, garbage collection, and recreational equipment.
Division 12 – Furnishings
Furnishings is a broad category that includes a variety of things that are installed in finished spaces and are regarded as decorative or works of fine art. They can be used to support human interaction or just to be pleasing to the eye in any form of built space.
Division 13 – Special Construction
Special Construction deals with buildings made for very specific purposes, like greenhouses, that need complex construction specifications and techniques that are specific to that particular building use. It also covers the installation of precisely defined and unique sub-systems inside of commonly built buildings, like a bank vault.
Division 14 – Conveying Equipment
Conveying equipment refers to mechanical handling equipment that moves materials from one location to another. Some examples are elevators and conveying belts.
Division 21 – Fire Suppression
Fire Suppression describes the range of tasks involved in suppressing fire at a project site that is located inside the footprint of a building or other structure. Fire pumps, water-based fire suppression systems, fire extinguishing systems, and fire suppression water storage will all fall under this.
Division 22 – Plumbing
This section outlines the requirements for valves, plumbing fixtures, sanitary and stormwater drainage systems, fire protection piping, and domestic hot and cold water systems.
Division 23 – Heating, Ventilating, and Air Conditioning (HVAC)
Division 23 Heating, Ventilation, and Air Conditioning (HVAC) describe the scope of work at a construction site that involves delivering conditioned air to the occupied zones of a building. Systems that return air from the conditioned space and mix it with outside air are also covered, as are those that remove polluted air via exhaust systems. Exhaust air from kitchens and laboratories collected by hoods is also included.
Division 26 – Electrical
Electrical division refers to the installation of anything within the scope given by the client that is used to generate, modify, regulate, control, distribute, utilize, or safeguard electrical energy for mechanical, chemical, cosmetic, heating, lighting, or similar purposes.
Division 28 – Electronic Safety and Security
The electronic safety and security division includes all the work related to electronic (or "intelligent") components of security, fire, and other life safety systems in a new or an existing building.
Division 31 – Earthwork
Earthwork includes the process of changing the soil to help with building projects. This division deals with how to move, place, and improve the soil. It also includes building foundations, building special foundations for different types of soil, and building tunnels.
Division 32 – Exterior Improvements
In Division 32, one needs to list all the work that needs to be done on a project site outside of a building or structure's surface area. This division includes the last improvements to a site after any earthwork, which is covered in Division 31. Division 32 covered the two main types of site improvements Paving and landscaping. Concerns about fencing, retaining walls, irrigation, plants, and wetlands are all subtopics of landscaping.
Division 33 – Utilities
Division 33 Utilities includes all mechanical and electrical services at a site that help a building work. This includes pipes for water and wastewater, electrical conduit and overhead power lines, systems for getting fuel and steam, networks for phone calls, and structures for draining storm water.
How does CSI MasterFormat work?
To ensure consistency between manufacturers and the builders used CSI MasterFormat standard. Manufacturers use MasterFormat to guarantee that their products meet specifications such as size, weight, and material type.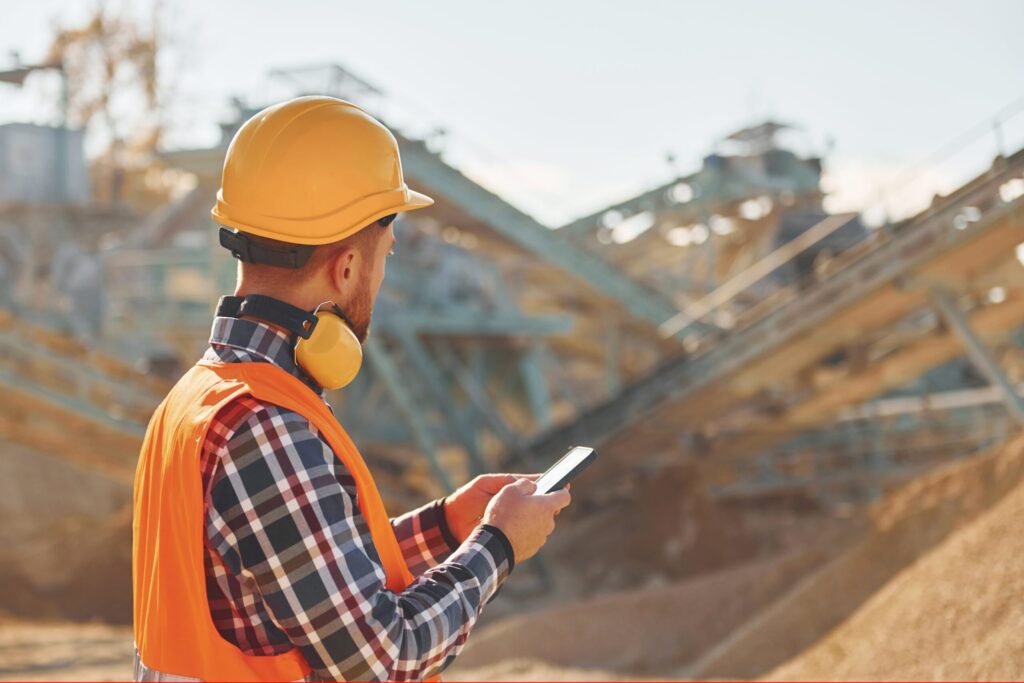 This allows building companies to plan ahead of time and arrange a scene for acquired materials.
Here's an example: Let's say a builder understands that when installing a toilet while creating a bathroom from scratch, the water and drainage lines must be correctly spaced from the wall and from each other. Because of the MasterFormat, toilet makers pre-built the toilet to accommodate the plumbing—where and how the builders prepared.
Why do we use MasterFormat in estimating?
For contractors who are familiar with and frequently use MasterFormat, it makes building data more predictable and easier to utilize.
It is primarily a numerical system and subsystem to ease the classification and estimation of both material and processes.
What is the most recent version of MasterFormat?
The 2018 version is the current version of MasterFormat.
This is the current MasterFormat structure as of July 2020. Masterformat organized ASTM standard for evaluating the sustainability of building items.
What is the difference between MasterFormat and UniFormat?
UniFormat (UF) and MasterFormat (MF) are two project breakdown standards and at various stages of the project lifecycle used to guide construction cost estimating.
UniFormat is a systems-based organization of building content. Foundations, external walls, sprinkler systems, and lighting are examples of elements.
While, MasterFormat is a material-based organization of building content.
The two standards are fundamentally different in their intent.
When "system" decisions must be taken, everyone involved will look to UniFormat. However, if data becomes more specific, such as "materials," MasterFormat steps in.  One process gradually leads to the other.
Why is it important to understand the work breakdown structure WBS and CSI Master Format?
What is SectionFormat?
The main purpose of a WBS is to reduce complicated activities to a collection of tasks. This is important for the project manager because she can oversee the tasks more effectively than complex activities. So tasks must be measurable and independent, with clearly defined limits.
What is a 3 Part specification?
SectionFormat provides a uniform standard for arranging specification text in a project manual's sections using a three-part format. It reduces the chance of omissions or duplications in a specification section.
Each specification section is divided into three parts. These parts are Part 1–General, Part 2–Products, and Part 3–Execution. Each part includes particular information about the subject of the section because these three parts are fixed in number and title and are included in all specification sections.
How does the MasterFormat help all participants in the industry communicate?
It is the most common standard for organizing specifications for commercial and institutional buildings in the United States and Canada because it helps improve communication between members of the design and construction team by providing a master list of numbers and titles to organize project manuals and details.
What is Uniformat work breakdown structure?
In practice, an element may be considered any logical component of a Work Breakdown Structure (WBS). From a project management perspective, the UNIFORMAT II classification is the ideal WBS for the design phase of a building project to control scope, cost, quality, and time.
Get an Estimate of your project now and start winning more bids
Get started with us today and grow with us! Here are some additional benefits of working with us:
Get Estimates for All Construction Projects
The order of our estimate work
Leave a request by phone +1-917-725-4172 or through the online form.
 The operator will select cost estimate for you.
 The master will discuss with you the final scope of work and the list of necessary materials, agree on the date of arrival.