Construction material take-off lists are required for the preparation of detailed cost estimates for construction projects. The estimators use the material quantities, labor hours and unit rates, etc. to prepare a detailed cost estimate. So, an accurate take-off serves as a base for an accurate estimate.
What is a construction cost estimate?
Construction cost estimating is the process of forecasting the cost of building a physical structure. … Project owners use cost estimates to determine a project's scope and usefulness and to allocate budgets. Contractors use them when deciding whether to bid on a project.
CONSTRUCTION TAKEOFF SERVICES IN NEW YORK
Material Lists
Bid Estimates
Budget Estimates
Conceptual Estimates
Design Estimates
Change Order Estimates
Preliminary Estimates
Consultation on bidding
Litigation Assistance
CPM Scheduling
Project Cost Management
Project Lead Generation
Subcontractor Marketing
CAD Drafting
Our works include:
Material Lists
Material, labor, and equipment costs
Manhours
Takeoff Summary Report containing material, labor, and equipment total cost, profit percentage, overheads, taxes, transportation costs, etc.
Bid review with Inclusion and exclusion list
Our team of engineers moto is based on quality work with attention to one project at a time. We do all types of estimates. Civil contractors who require a materials list or takeoff, as well as civil contractors who require us to generate a complete bid estimate, can use our services.
Material Suppliers – We do hundreds of lumber takeoffs per year. Lumberyards and framing contractors rely on us for accurate lumber lists and trim packages. We also provide takeoffs to flooring contractors.
Here's a complete list of the suppliers for whom we perform material takeoffs:
Residential Contractors, single-family, Multi-family, Track builders, Custom builders, On-your-lot, Remodeling Contractors, Commercial Contractors, Civil, Office, Warehouse, High rise, Medical, Educational, Parking Garages, Retail, Religious, Government & Military, Subcontractors, Shell Contractors, Framing Contractors, Masonry Contractors, Roofing Contractors, Drywall Contractors, Flooring Contractors, Suppliers, Lumber yards, Floor Coverings, various Homeowners, Realtors, Architects, Developers, Engineers & anyone in need of detailed estimating & takeoff services.
What is an estimated take-off?
This process is known as takeoff — or material takeoff (MTO) — and is an essential part of the estimating process. For a small one-off job, an experienced builder should be able to estimate the materials required in his or her head. A more thorough process is necessary for major construction projects, however.
What is a project takeoff?
By definition, a construction takeoff is a process of estimating the material quantity necessary for a construction project. The process is done by counting and measuring objects from a set of drawings provided by general contractors and owners to construction companies.
Determining the construction labor cost
Crew's hourly rate X 3 (amount of workers) X 6 (number of weeks) X 40 (hours per week) = cost of the project. This formula will give you the labor cost of a project for your crew.
Calculate Your Hourly Rate
A typical formula for determining an hourly rate is taught in business schools: Add your labor and overhead expenses together. Then add the profit you wish to make, and divide the amount by the number of hours you worked. This is the minimum you must charge to pay your expenses, pay yourself a salary, and earn a profit.
What is the taking-off process?
The term 'taking off' refers to the process of identifying elements of construction works that can be measured and priced. This is necessary to produce bills of quantities and requires that the design is complete and a specification has been prepared.
What do construction estimators do?
Construction cost estimators prepare estimates for buildings, roads, and other construction projects. They may calculate the total cost of building a bridge or commercial shopping center, or they may calculate the cost of just one component, such as the foundation.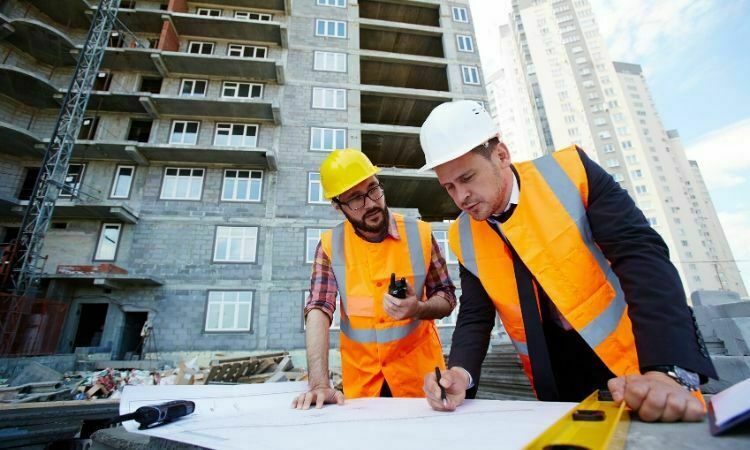 Our firm has licensed engineers, certified professional construction estimating consultants by the American Society of Professional Estimators (ASPE). Our staff's previous experience is to work with general contractors, major mechanical and electrical subcontractors. We are experienced with numerous estimating programs like Plan Swift, Bluebeam, and more to meet the specific project needs.
About Us:
1. Specializing in quantity estimating and pricing for over 10 years
2. All projects are secure and confidential
3. Non-disclosure agreements available upon request
4. 10 Full time estimators at our office
5. Over 10 degrees in various construction trades
6. Over 10 years of combined construction experience
7. Over 2 thousand plans a year estimated
8. Easy to read excel spread sheets
9. All estimating is on screen for absolute accuracy
10. We represent and estimate for sub contractors, general contractors, developers, owners and construction supply houses