Let me guess, You are a construction contractor looking to hire an estimator for construction who can draw some conclusions about the financial impact of planned construction projects. You'll probably be wondering how much it costs to hire an estimator for construction. Well, I have got you covered.
In this article, you'll learn about how much it costs to hire an estimator for construction, its responsibilities, and a few tips to spark your construction business to a new level. I have even shared some information related to the construction estimator company.
Cost estimator job
An estimator's key responsibilities include assisting the project team in creating bids, monitoring project expenses, understanding client needs, and recommending a project's ultimate budget.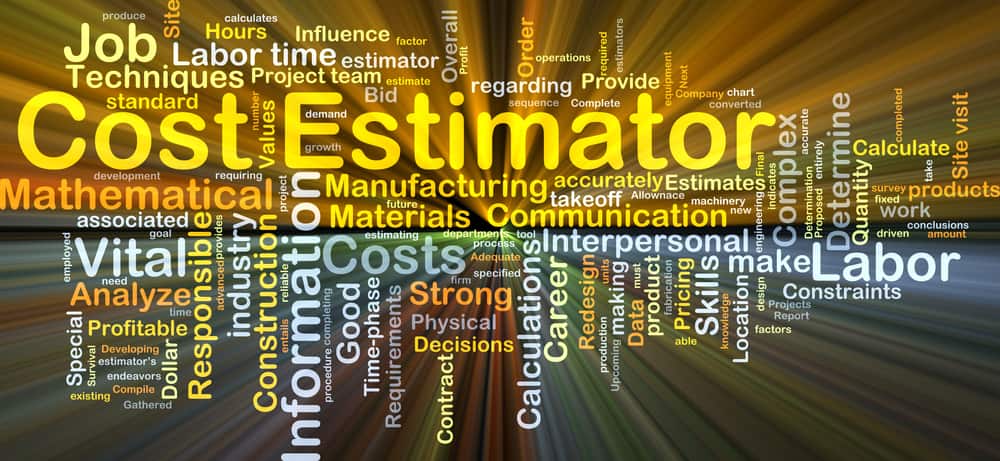 A construction project's price is a major consideration because multiple contractors may bid on a single job. The general rule is to hire the cheapest option for a project. Without an accurate estimate, a contractor risks losing a potential job or running out of budget once the work is done.
Construction estimator salary
Normally, an experienced construction estimator's salary is $3500 to $9000 per month according to Angie's List. This includes consultation as well as a design that caters to customized services, several plans, and countless revisions.
How much does a construction estimator make?
As of Dec 29, 2021, the average construction estimator salary in New York is $93,173 annually.
Considering the fact that our audience is from different states and you might think if there's a difference in the number. Here is the average range you should keep in mind while hiring an estimator for construction.
The range varies from state to state. For instance, If you live in California the salary range typically falls between $77,357 and $115,601.
How much should I pay to the construction estimator?
There is a wide range of prices for estimators in our area, but on average, you could expect to pay between $70 and $80 thousand annually to hire a qualified estimator. If the estimator is able to deliver what he/she promises, your business will begin to grow rapidly.
Will I win more jobs?
Sure, maybe, or a bit of both. A successful bid is never a sure thing. In any case, you should be able to bid on more projects, and as a result, you'll be able to win more work opportunities. However, don't anticipate miracles.
The benefit of hiring an estimator for construction projects
A professional construction estimator may provide the following services for you:
Prepare estimates, budget estimates, bid estimates, and marked-up plans
Planning feasibility
Expert advice on how to submit competitive bids
Services to manage the bidding profiles
Project Scheduling & cost management
Preconstruction & change order management
Subcontractor marketing
Generating new project leads
Call and email support
A construction estimator's services are useful from the very beginning to the very end of a project.
Many project managers may rest easier knowing that their construction plans will go off without a problem thanks to this. You'll always know where you stand in relation to your timeline and budget because your estimator will be there to double-check that everything is going according to plan.
Which Is Best for a Home Construction Company? The Inhouse Estimator or the Outsourced Estimator
There are many factors to consider when deciding whether to use an in-house estimator or outsource the work to a third party. Here are some key considerations:
Accuracy: If your project is large and complex, you may require the expertise of an experienced estimator who can provide a more accurate estimate. On the other hand, if your project is small and relatively simple, an in-house estimator may be sufficient.
Available resources: Do you have the internal resources (e.g., staff, budget) to support an in-house estimator? If not, you should hire an outsourced estimator for your construction project.
Turnaround time: Do you need an estimate quickly? If so, an outsourced estimator may be able to provide a faster turnaround time than an in-house estimator.
Experience and expertise: Does your in-house estimator have the necessary experience and expertise to handle your specific project? If not, you may need to look outside your organization for help.
Cost: Cost is always a consideration when making any decision, but it should not be the only factor in this case. Be sure to consider all of the above factors before making a decision on whether to use an in-house or outsourced estimator for your construction project.
Construction estimator company
Still, confused about what to do?
Don't worry because you can outsource your projects to us! The construction estimators at Real Estimate Service do wonders regarding construction estimating and material takeoff services.
For the last eight years, we have prepared countless bids for contractors in different trades, and guess what? they love to keep coming back. We pride ourselves on providing the best estimates possible that not only save you time but save you money as well.
Outsourcing estimating is special to us because you only pay for the actual job to be estimated. You can also hire our freelance construction estimator on monthly bases.
THE RIGHT ESTIMATOR HELPS ANY PROJECT GO SMOOTHLY
An estimator will help support a project from start to finish. Not only does this bring peace of mind to many project managers, but it also ultimately helps construction plans run more smoothly. Your estimator will always be there to double-check that everything is occurring according to the plan you set in place, so you'll always know how you're tracking against your schedule and budget.
Why us? Because we're taking off
Professional Services – Construction estimates and material takeoffs
Qualified Experienced Estimators
Speed – Accurate estimates instantly
Instantly Estimate Materials
We follow the latest trends
You surely need us before bidding on that next construction project!