Drywall Costs at a Glance
Price of a 4×8 panel: $15 average, $12-$20 range
Price per square foot: 40-65 cents
Estimate for a 200-square-foot room: $300-$500
Installation cost per square foot: $1-$3
Estimated total for installation in a 200-square-foot room: $300-$400
Replacing drywall is something every homeowner could benefit from knowing how to do. Perhaps you moved some furniture and accidentally hit the wall? Or maybe your kids got a little rowdy and knocked a hole in the wall? Or you simply want to replace a door or window and need to do some patchwork? Whatever the case may be, being aware of the upfront costs of your drywall project will help you be better prepared.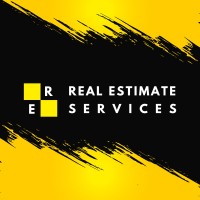 Call us +1   703-659-8010         /  Email:  info@realestimateservice.com
Estimated number of drywall sheets to buy for a certain room size
Room size

Floor area

Number of doors

Number of windows

Number of drywall sheets to buy

For ceiling

For walls

Total for room

10 x 10

100

1

2

4

11

15

12 x 12

144

2

2

5

13

18

14 x 14

196

2

3

7

15

22

16 x 16

256

2

3

9

17

26

20 x 20

400

3

4

13

21

34

22 x 24

528

3

4

17

25

42

Closet (2′ x 6′)

12

2

–

–

–

5

Walk-in closet (5'x7′)

35

1

–

2

7

9

Factors in Calculating Drywall Cost
While the math of calculating drywall cost is relatively easy to do, there are significant variables in the figured cost of hanging drywall in any given space. Because drywall is used in so many different areas of the home, there are varieties in the shape, thickness, and additional materials incorporated into the panels that create a wide cost range. In addition, regional considerations, including local construction booms, weather and transportation concerns, and even the season, can affect local pricing to make it vastly different from the national average drywall cost. There are some concrete factors, however, that are determined by the homeowner and provide an opportunity to save a little money.
Panel size. Drywall panels come in standard sizes of 4 feet by 8 feet or 4 feet by 12 feet. Depending on the size and dimensions of the room, one panel size may be more efficient for your space and create less waste than the other. While 4-by-12-foot sheets are a bit more expensive, you may need fewer sheets overall if your ceilings are high, saving money along with time needed for cutting and taping.
Drywall thickness. Drywall is available in three thicknesses: ½ inch, ⅝ inch, and ¾ inch, with cost increasing with thickness. Choosing the correct thickness for your project will lower the overall cost.
Additional features. Drywall panels are available with water resistance, waterproofing, soundproofing, with and without paper—there is a type of drywall for almost every application, and the costs vary significantly based on which additional features are required.