Piping Material Estimate
In all oil & gas projects, there are several pipes going in and out of the various equipment items helping the process and utility fluids to move around in the required direction and destination. This piping forms a major portion of the final plant and the cost estimate. There are several piping items such as: pipes, fittings of various kinds, flanges of various kinds, valves of various kinds, and the corresponding gaskets and fasteners. There could be several sizes and pressure ratings of the various piping items. And then there may also be various metallurgies involved. The material take-offs are generally done separately for various lines, which means, similar items could be repeated several times. The whole list is generally very long by the time it comes for estimating.
The piping estimator then tries to find the cost of individual line items from the in-house database and invariably takes a long time to find an exact match for the material, size and schedule of a specific piping item. If the company has previously used similar items in another recent project, then there might be a possibility of getting some in-house data, but even then, it might not be available for all items. The team might end up factoring those items from another nearby size and/or schedule. This whole process is very laborious. Even with databases and software, no company could have an exhaustive databank of prices of all possible piping items.
Type of pipe
There are numerous types of pipes used in different kinds of industries, depending on project specific circumstances like the material that is transferred through it, the operating pressure, the operating temperature, the required maintenance, et cetera.
All these factors influence the material that the pipe should be made of, but also its size, the thickness of the walls and the required connections. There are many kinds of materials to choose from, but mostly it will be stainless steel, carbon steel or plastic. Be sure to inquire with the project designer and piping specialist which one is used, since it sure is going to impact the cost of the project.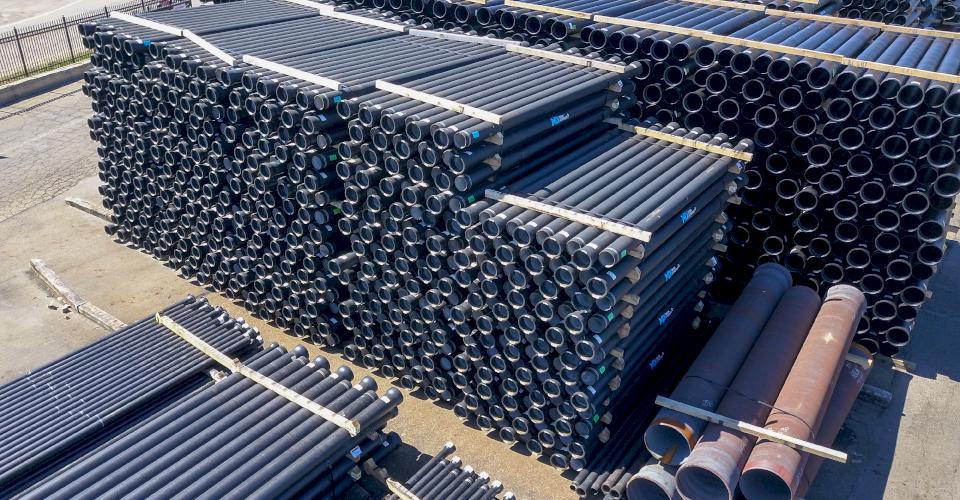 Specifications
When it comes to the specifications of the piping used in a project, size (diameter) and wall thickness are important cost drivers. When it comes to steel piping, size and thickness can be denoted in two different ways, depending on your region: the ASME standard and the DIN standard. Make sure you inquire with the piping specialist which one to use in your estimates.
In ASME, the size is always denoted in inches and there are pretty standard sizes ranging from 0.5 to 48". In DIN, millimeters are used to specify the size of the pipe.
Offering Full Range Of Piping Estimating Services
Piping Estimates
Material Lists
Bid Estimates
Budget Estimates
Design Estimates
Bid Document Review
Bid Submission Consultation
Change Order Estimates
Cold Eye Review
Litigation Claim Assistance
Value Engineering Estimates
Industries We Serve
Commercial Piping
Industrial Piping
Offshore platforms
Oil & gas
Marine Vessels
Petrochemicals
Fertilizers
Refrigeration Plants
Food & Beverages
Power
Process Pipelines
Pulp & Paper
Will the price of steel go down in 2022?
A modest seasonal price revival is expected in the spring. Reductions in steel selling values are predicted in the second half of 2022 across all regions researched. Diminishing growth in flat product consumption, due to the inflated cost of steel and other materials, is anticipated.