For any business, large or small, accurate cost estimating is crucial to success. However, for many businesses, the estimating process is often inefficient and inaccurate, leading to lost opportunities and missed deadlines. Outsourcing your estimating needs can help improve the accuracy and efficiency of your process, freeing up time and resources to focus on other areas of your business. In this blog post, we'll explore the benefits of outsourced estimating services and how to find a reputable provider.
Why should you outsource estimating?
Businesses secure services for certain jobs, such as marketing or accounting. But when it comes to generating construction estimates, most companies don't ensure this service. Why? Probably they think that it is an additional outlay, and estimation can be made easily by themselves. They don't go for Outsourced Estimating.
And here's where the companies are wrong. Construction estimation requires a considerable amount of work along with the expertise to yield precise results. Moreover, they don't always have the professionals or tools to complete the estimating services by themselves. An inaccurate estimate can make or break the company, or companies might run into loss and reduce the margin of revenue, leading to costly delays. We have successfully delivered results for several domains of project creation and development including Engineers, General Contractors, and Architects.
In house vs Outsource Estimating
Hiring an in-house estimator can cost you a lot of money, but with a Freelance Estimator, you're saving! You can get the work done without having to worry about a full-time salary. Have a closer comparison and see if our freelancer estimators are the right fit for you.
| Inhouse Estimator | Outsourced Estimator |
| --- | --- |
| It involves continuous payments even when there's no need for estimates | You only pay for the actual job to be estimated |
| Establishing setup for inhouse estimator can be expensive | Experienced estimating company with large team can save you money and resources expenses |
| Hiring and Training estimators can become a hectic and time consuming task | Utilize your time for business development and growth |
inhouse vs outsourced estimator
What are the benefits of outsourced estimating?
Cost savings: By outsourcing site estimators to support your local team with repetitive and time-consuming drafting tasks for a fraction of the price, you can save up to 70% when compared to hiring locally.

Increase in output efficiency and quality levels: Sending routine site estimating tasks to an outsourcing team means your onshore team will have more time, budget, and project scope to take on higher-value work. Your business will notice a drastic increase in productivity levels within your construction and engineering services.

Business growth and scaling opportunities: When you send your time-consuming tasks to an outsourcing site estimator, your local team will have more time to focus on increasing profits and business growth and development opportunities. The additional capacity your onshore team gets from your offshore team's support means you can grow your business sustainably.
Save your time: There are many benefits to outsourcing your estimating needs. Perhaps the most obvious benefit is that it frees up your time so that you can focus on other aspects of your business. An experienced and reliable estimator can also provide insights and recommendations that can save you money in the long run.
Win more Bids: Another big benefit of outsourced estimating is that it can help you win more bids. This is because an accurate estimate is crucial in determining whether or not you will be able to make a profit on a project.
Reliability: Finally, outsourced estimating services can help improve your customer satisfaction levels. This is because accurate estimates are reliable and lead to fewer cost overruns, which can cause frustration and even loss of business for your company. When customers know that they can rely on your estimates, they'll be more likely to do business with you again in the future.
Outsource estimating Company
Real Estimate Service helps contractors to save money, reduce expenses, increase profits and win more jobs. Our company ensures that your project is completed professionally and on time.
Our team is made up of experts in their fields and we ensure that we will make your job easier by providing fast Outsourced Estimating Services at affordable prices. We are a full-service firm in the United States, so get in touch with us and hire our estimator today.
Outsource Estimating In All CSI Trades
Estimators at Real Estimate Service can handle all of your CSI Divison trade estimating needs even if it is a residential or a commercial project.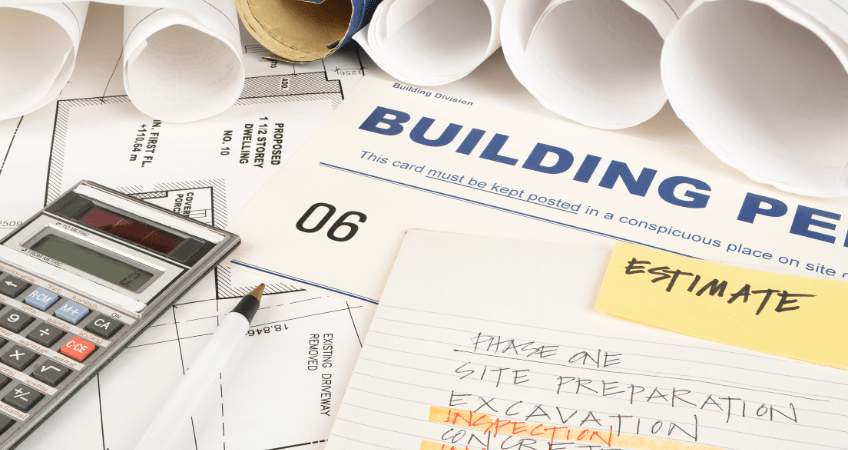 Whether you're just starting to plan a new build or you're ready to put your project out to bid, we can help. We'll work closely with you to understand your specific needs and requirements, and then put together a reliable estimate. We'll also provide you with regular updates throughout the estimation process so that you always know where things stand.
Why should you hire our outsourced estimator for your estimation needs?
There are many reasons to outsource your projects to us for an estimate. Here are just a few:
We have the experience team and expertise to provide accurate estimates.
We can save you time and money by taking on the estimating process for you.
We can help you avoid costly mistakes by providing sound advice and guidance.
We can free up your time so that you can focus on other aspects of your business.
We can provide peace of mind by ensuring that your projects are estimated accurately and efficiently.
Ready to get started? Contact us today to learn more about our estimating services and how we can help you save time and money on your next construction project.