How Outsourcing Estimating Actually Saves You Money
You might be surprised to hear that hiring a professional estimating service is actually much less expensive than hiring an estimator in-house.
Here are the numbers.
Let's say you hire an estimator at $84,648/yr, which is the average salary for estimators in the US.
$84,648/yr is around $7,054 per month.
$7,054/mo is around $1,763 per week.
Now let's take a look at how many projects subcontractors are bidding on per month on average.
| | |
| --- | --- |
| Small-Sized Companies | 2 – 10 projects |
| Medium-Sized Companies | 10 – 30 projects |
| Large-Sized Companies | 30 – 60 projects |
| Extra Large-Size Companies | 60+ projects |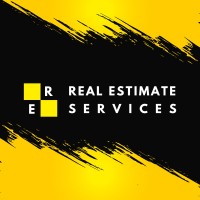 Call us +1   703-659-8010         /  Email:  info@realestimateservice.com
Let's assume you're a medium-sized drywall company and you want to be bidding on 10 projects per month. Your estimator costs $7,054/mo so you're effectively paying $705 per estimate.
And when you take into account taxes, fees, insurance, etc., the real number it amounts to is $800 – $850 per estimate…
And that's assuming you'll always have a project that you're estimating!
Compare this to hiring an estimating service that only charges per project. Meaning if you don't have a job you want to bid on at the moment, you don't need to worry about wasting payroll.
The cost of an estimate with a professional firm is based on the scope and complexity of the project.
For example, a simple project with only a flooring scope will cost much less than a complicated building with all trades being done.
So instead of paying the same amount for your estimator no matter what trade or how complex the project is when you hire an estimating firm your costs are relative to the specific job.
And that's why you end up saving money when you outsource your estimating.
Bid estimates, Budget estimates, design estimates, Preliminary estimates
Feasibility study
Consultation & bid filing
Litigation assistance
Preconstruction & change order management
Subcontractor marketing
Projects leads
Project scheduling
Project cost management
Structural steel shop drawing services
MEP shop drawing services
Masonry brick wall 3d designing services
Outsource Estimating In All CSI Trades
From concrete masonry to electrical estimating outsourcing, you can outsource estimates for all CSI trades:
Concrete– Sidewalks, Driveways, Parking, Basement, Foundation, Paving, Retaining walls
Masonry– CMU blocks, Bricks, Stones, Tiles, Veneer, Clay units, Glass units
Sitework– Earthwork, Landscaping, Canopy, Playground, Swimming pool, Patios, Fencing, Docks
Mechanical– Ductwork, HVAC systems
Electrical– Lighting, Access Control, Electrical metering, Security, Fire alarm, Voltage distribution systems
Plumbing– Piping and firing, Pumps, Valves, Water treatment equipment, Gas and vacuum systems, Compressed air systems, Surface Trench Drains
Finishes– Drywall, Painting, Flooring, Carpeting, Textured finishing, Coatings
Plastic/Wood composites– Lumber, Millwork, Rough carpentry, Decking Wood veneers, Plastic fabrications
Thermal/Moisture protection– Insulation, Waterproofing, Fireproofing, Firestopping, Flashing, Dampproofing
Metal– Structural steel, Railings, Trusses, Stairs, Ladders, Framing, Grating, Casting, Fastening, Metal decking
Openings– Doors, Windows, Entrance
What areas of the country do we service?
Freelance Construction Estimating for Florida Builders and Contractors
Need a Freelance Construction Estimator in Florida for a project bidding in one of these markets: Pensacola, Tallahassee, Jacksonville, Gainesville, Ocala, Daytona, Orlando, Lakeland, Tampa, St. Petersburg, Clearwater, Bradenton, Sarasota, Ft. Myers, Naples, West Palm Beach, Pompano Beach, Ft. Lauderdale, Hollywood, and Miami.
Freelance Construction Estimating Service in the US, Canada, and the Caribbean
Contractors with building projects ANYWHERE in the United States, Canada, and the Caribbean can utilize our construction estimating services.
How do I request a takeoff or estimate?
To receive a QUOTE send your construction drawings to info@realestimateservice.com or you can call us at (703) 659 8010 or click here to send you the "Request an Estimate" form.
How quickly can you expect a takeoff or estimate?
It varies depending on the project size and type. To give you an idea, we typically turn around a lumber estimate on a single or two-story residential home within 24-36 hours of receiving the plans! On a single or two-story residential home quantifying slab through lintel, again we typically turn it around within 24-36 hours! Turnaround times for commercial projects vary from project to project due to the size, complexity, and uniqueness.
What format are the construction estimates prepared in?
We can give you the material list in CSI MasterFormat or UniFormat. We can also prepare it based on how you phase your work (ex. "Footer Steel" would have all the materials required for this phase of construction, grouped together). Or if you want us to customize the estimate to your needs we will gladly do so!
More Time for Your Business
When it comes to business, time becomes a precious commodity. In-house estimation can be more time-consuming because of certain factors, including the inability to manage things or lack of expertise.
When you outsource the estimation to skilled professionals, you will get peace of mind along with a lot of time to pay attention to enhancing the overall productivity of your business. Though this might be a small benefit, you will be surprised to see the impact this can have because you will have enough on your plate. Also, it will be easier to manage your company and divert your attention towards the more important matters like bidding on more jobs and growing your business.
Reduces Hassle and Alleviates Headaches
With outsourcing, you won't have to run behind price changes in the materials. Aluminum is down, or copper is bouncing like a ping-pong will not be a headache anymore. You don't need to be there, chasing the prices or looking for the latest price sheets. Neither you will have to enter inaccurate details due to a lack of knowledge regarding the change of prices. You will get the leverage to avoid hassles that come in the process of estimating.
Let our skilled estimators handle it for you.
Get Material Costs Quickly & Accurately
For each material item listed in the material takeoff sheet, you need to estimate the material costs as well, just as you estimate other costs. It is necessary to stay up-to-date with the current cost data as there are chances that you might be provided with a lump sum price. This can be an added hassle as most of the time; it becomes difficult to determine the material costs. Here's when outsourcing estimating services come to the rescue. These services help you to determine the quantities of various kinds of materials, size, rates, and several other factors.
Flexibility
We understand that you might have been over-worked due to your hectic routine or busy season. By outsourcing estimation services, you can get the flexibility to operate your business at a manageable pace. And instead of spending your time managing seasonal variations, you can utilize that time on other important factors such as investing in yourself or giving time to your family/friends.
Order Material Quickly and Precisely
Don't worry about ordering materials anymore! The estimation companies provide you with an accurate list of materials for your construction project. You will get a detailed excel spreadsheet containing all the material lists. Just send the MTO sheet to your supplier and get the exact material you need for your construction project.
Get your desired material quickly and precisely by outsourcing estimation services. Let them take the burden off your shoulders.
What to know about Takeoff Estimating Services?
Construction estimating is all about taking some raw materials and turning them into something useful. The construction process can be broken down into many tiny steps, beginning with determining the budget for the project. Once a construction budget is determined, then estimation services can begin, including selecting appropriate contractors, preparing contractual agreements, providing site plans and drawings, contract negotiations, and bidding and determining prices.
One crucial step in the construction process is deciding whether to hire out the work to another company. In New York, one of the most popular ways to outsource the work is to utilize a construction management firm. A construction management company will contract out the work to a qualified third party, saving the client money by reducing their employees and reducing their overhead. Once the work is under contract, the job's estimate can be sent outright to the construction site or directly to the contractor.