We excel in the most reliable estimating services and deliver accurate construction takeoff services to contractors which includes a complete range of mechanical, electrical and plumbing estimating services. We do detailed line estimates in every trade. In MEP estimates we cover everything including fire stopping, fireproofing, moisture protection, sprinklers, spray insulation, pipe insulation, heating, HVAC, Sheet Metal, Ductwork, etc.
The Materials Engineering and Processing (MEP) program supports fundamental research addressing the processing and performance of engineering materials by investigating the interrelationship of materials processing, structure, properties and/or life-cycle performance for targeted applications. Materials processing proposals should focus on manufacturing processes that convert material into a useful form as either intermediate or final composition.
Freelance Construction Estimates for Florida Builders and Contractors
Need a Freelance construction estimator in Florida for a project bidding in one of these markets: Pensacola, Tallahassee, Jacksonville, Gainesville, Ocala, Daytona, Orlando, Lakeland, Tampa, Clearwater, Bradenton, Sarasota, Ft. Myers, Naples, West Palm Beach, Pompano Beach, Ft. Lauderdale, Hollywood, and Miami.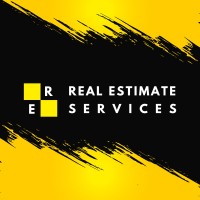 Call us +1   703-659-8010         /  Email:  info@realestimateservice.com
MEP ESTIMATION – TENDER PROJECT MECHANICAL
HVAC SYSTEM
PLUMBING SYSTEM
DRAINAGE SYSTEM
FIRE FIGHTING SYSTEM
BMS/GAS LAYOUT OVERVIEW
ELECTRICAL
HIGH CURRENT SYSTEM
LOW CURRENT SYSTEM
RANGE OF MEP ESTIMATING SERVICES
Material takeoffs
Bid estimates & bidding assistance
Preliminary estimates & feasibility studies
Budget & design estimates
Change order estimates
Litigation assistance
Project Cost Management
Project lead generation
CPM scheduling
Our deliverables are tailored to the specific needs of our clients but generally contain the following:
Digital takeoff sheets
Material quantities & pricing
Labor costs & labor hours
Marked up drawing plans
Takeoff summary containing, labor hours, total material and labor costs, rentals, equipment, taxes, overheads, profit percentage, etc.
Complete bid review with inclusion & exclusion sheet
MEP Service Canada
Being a leading agency for Engineering activity and pioneering in BIM (Building Information Modeling), it is very natural to combine both and execute the combination with full prowess. Our Real Estimate Service constitute the whole process right from the designing to final construction and extends up to maintenance. With looking after each and every step of undertaken project, it empowers us to stay competitive in the market. We create MEP Estimate families to resolve the standard models of estimate family and quicken the building design cycle. Here at, CAD Outsourcing, the main aim of MEP designing service is to maximize the efficiency of building design and construction industry by executing Real Estimate modeling and coordination. Follow us for more details Please.
Oil & Gas
Bio-fuels
Power Generation
Refinery
Refrigeration
Pulp & Paper
Food Processing
Manufacturing
Packaging
Fertilizers
Polymers
Pharmaceuticals
Marine
Project Completion
Once the estimate has been completed and tender submitted, Real Estimate Service could attend any post tender meetings with your client to answer questions on how the estimate had been built and its compliance with the original specifications. Please Click here for more information.