Looking for a professional company for accurate Ohio construction estimating services, then  Real Estimate Service is here to help you out! Our team comprises of skilled cost estimators who are having years of experience in the field and they know to fulfill the demands of the customers. Construction Estimating Services Construction estimating is the process of preparing a detailed cost estimate of a project. It is carried out very early in the project lifecycle. When it comes to estimating the cost associated with your upcoming construction projects, you have come to the right place.
Our construction estimators in Ohio are providing information about materials and accessories regarding the construction.
Our Estimating Services Provided In Ohio
Real Estimate Service is providing a wide range of services that include:
Commercial Estimating
Estimating Services
Residential Estimating
Outsourcing Estimation
The areas that are being served in Ohio include counties like Adams, Allen, Ashtabula, Carroll, Coshocton, Guernsey, Harrison, Columbiana, and much more.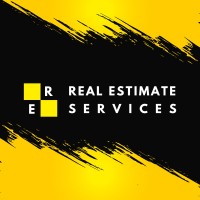 Call us +1   703-659-8010         /  Email:  info@realestimateservice.com
Different Types of Estimates
There are 5 fundamental types of construction estimates based on accuracy. These include;
Rough Order to Magnitude: When very limited information is available (very early stage of the project) then (ROM) can give a ballpark figure for project cost. (variance: -25% to +75%)
Feasibility Estimates: Estimates prepared to study the feasibility of the project and make go/no-go decisions.
Preliminary: A high-level estimate that doesn't include a detailed breakdown. It is used to compare alternatives.
Substantive: After the completion of the design phase, the substantive estimate is prepared which is much accurate.
Definitive: It is a detailed and most-accurate estimate with a detailed breakdown of all the materials and costs required for a construction project.
Our Services In Cost Estimating
Cost Estimating
Outsource Estimating
BIM Estimate
Budget Estimating Services
Commercial Estimating
Our Services In Industrial Estimating
Industrial Estimating
Residential Estimating Services
Preliminary Estimate Services
Construction Drafting Services
Construction Estimating Consultant
Our Services In Construction Takeoff
Construction Takeoff
CPM Scheduling
Dedicated Construction Cost Estimator
Freelance Construction Estimating
Our Team has a wide range of experience for estimating in the multiple construction activities for a residential, commercial, and industrial building for sub-contractors, general contractors estate owners, developers, and financiers and they pride themselves on providing quality services.
With all of the useful information and sound decision making provided by an independent cost estimate, it is easy to see why some owners / clients require it and why everyone else should. An experienced, capable, independent cost estimating firm can provide significant peace of mind during design, help define the best project delivery process, and avoid emotion-filled situations at the time of bidding and construction. It can also help everyone save time and money by addressing any cost-driven corrections early on in the process which is easier than doing so once bids are received or construction has started.
If you aren't routinely engaging an independent construction cost estimator on your projects, then consider how your current cost estimating needs are being met and how well that may or may not be going. If more reliable, accurate information is needed, then seek out the professionals who can often pay for themselves, sometimes many times over.
With a background in Architecture, we are aware that often a client's needs and desires do not match their budgets. Real Estimate Service works closely with Architects, helps them communicate with their clients, and balance Architecture with Budget. Each phase of the project will be analyzed and effectively estimated to help ensure everyone is well prepared.
We hand you the playbook, you make the call. A Real Estimate Service Construction Estimate provides the information you need to complete your project successfully. It is also an excellent way for you to create a dialogue with companies bidding on your project, reviewing with your Architects, selecting materials and finishes, and the list goes on. If you want to see real costs for an entire projects – start with the Real Estimate Service's.