Whether you're a busy painting contractor or are a general contractor looking to take the plunge of painting services, you need accurate painting takeoff services to succeed in this trade.
To beat the competition, you must quickly prepare precise estimates, whether it be for a decorative wall finish, a multicolor interior finishing, or a textured finish.
Many homebuilders, developers, and contractors are offering painting services, so the niche is already saturated. That's where high-quality paint estimating services are critical for your success. Many contractors are leaving money on the table by either not estimating the job or doing it the wrong way.
Our painting estimate scope includes
Paint Estimate
Stains and Transparent Finishing Estimate
Decorative Finishes Estimate
Faux Finishing Estimate
Gilding Estimate
Metallics, Patinas, and Chrome Finishing Estimate
Multicolor Interior Finishing Estimate
Textured Finishing Estimate
Metal Structure paint estimate
Concrete, Stucco, and Masonry Coatings Estimate

Strippers and Removers Estimate
Shop-Applied Metal Coatings Estimate
Structure paint estimate
Interior paint estimate
Exterior paint estime
High-Performance Coatings Estimate
Door and frame Paint Estimate
Estimate Painting Projects like a Pro
We learned how difficult it is to manage projects in a painting services business. You're already under the work from toe to nose. You've got a supervising job, making deliveries, going to meetings, and solving technical aspects of the project. However, with such, you can't escape bidding – as it's the only way to earn a continuous stream of work. Many contractors are so busy with the actual job work that they just ignore bidding for all.
But it should never have to be that way!
And, we're here to make sure you can't miss out on any bid or lose one!
Being an expert in a trade doesn't mean you can be the best at estimation. You might be excellent at generating supreme-quality results in finishing a wall. Still, you may not be efficient in estimating the number of hours your team needs for delivery.
So, we're here to ensure you get back that $200-500k per month in sales you're missing.
Let's get your painting takeoff estimation done right the first time.
Painting takeoff does not just mean measuring a wall or knowing the square footage. You've got to deal with angles, floor trims, openings, and texture requirements. So, many factors go into making an accurate estimate of material and determining how much it'll cost for you to complete a finishing job.
Bidding on a painting job can be tricky, but there are many things that you can do to lower your chances of making an expensive mistake. The painting trade's bidding process isn't as simple as it may seem, especially if you're just starting your career as an independent contractor.
5 Tips for bidding on painting jobs
Here are five tips for successfully bidding on a painting job so you don't lose money in the process and win the project!
Compile your plans and drawings properly: Experts always prefer to visit the job site to see the actual picture. Whether for the exterior job or some interior commercial space, the architect must be able to identify possible obstacles, landscaping features, or some elevation issues. These potential risks can slow down your work or require special efforts.
Never bid on projects with rough estimates: This will lead you to the problem of overbidding or underbidding. In painting estimation, there're several variables and measurements to deal with. You need to know the square wall footage and ceiling height.
Always be sure to enlist the project's scope: Try to discuss the scope with the client and know what their requirements are. For example, some walls may need prep work while others may not. So, carefully break down the requirements like peeling, flaking, or any other special work to avoid unnecessary risks down the road.
Discuss the materials: Some clients are relatively biased towards a paint brand or manufacturer. So, it is crucial to read the specification or ask the client for any special requirements.
Workout for your profit margins: In the painting business, when you're new, you can't expect a profit margin between 25% and 30%. You may have to keep it low too, like 12%, to win projects. However, that doesn't mean you need to pay the bills from your savings. You have to work through your direct and indirect costs and analyze how much profit margin will suit your working style.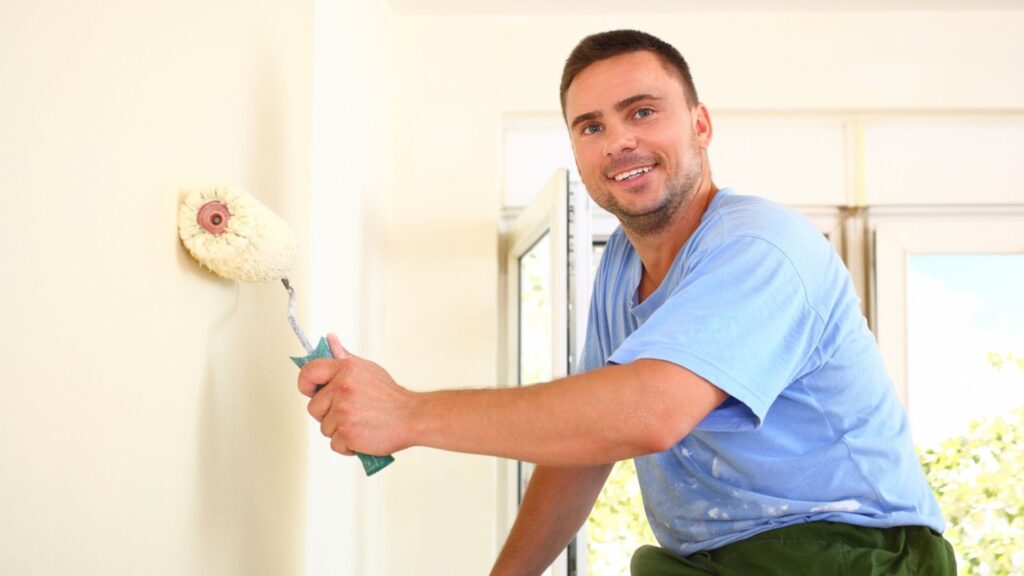 Get Accurate Estimates for Every Painting Project
More Projects Coming Your Way – Bid on more projects and generate more leads at a fraction of the cost.
Better Bidding Conversions – Bid on projects without having to spend hours researching them; we'll do all the work for you.
Guaranteed Satisfaction – Our expert estimating team will ensure your estimation services will satisfy any requirement; if not, we'll refund you!
We're the best at what we do, and what we do is an art. We bring good news to the painting contractors, we're here to save you from your bad estimates and low bid conversion rates.
Best Painting takeoff services near you
We're a team of highly skilled and talented individuals, and we're experts in numbering. We've been estimating and working for painting takeoffs for several years, and we've helped hundreds of our clients regain those thousands of bucks back by bidding more and bidding accurately.
Get more bids, win more projects and make more money. Our professional estimators and takeoff experts will care for all your estimation needs whether it is a commercial or a residential project. We guarantee better bidding conversion rates and more projects coming your way.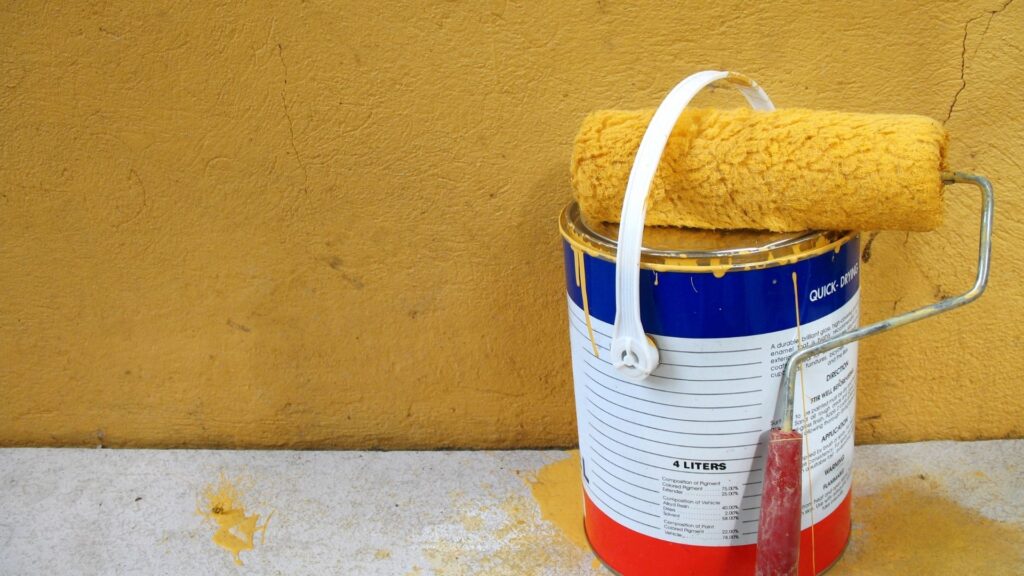 Your one-stop-shop for painting takeoff services
Estimate More Profitably: We provide comprehensive services for estimating paint jobs, providing you with a complete package, so you don't need to hire painters or inspectors separately.
1. We're fast – Get your estimates delivered within 24 hours.
Get a Project-Focused Team: We're always ready to go when a new opportunity arises. We're always able to meet deadlines or turn around jobs quickly enough.
2. We're accurate – Time is money.
Beat Competition With Us: Our estimates are always lower than our competitors, so we guarantee a higher conversion rate when bidding on jobs. Because we're using state-of-the-art and innovative estimation software, we never miss a detail. Send us your plan, and we can quickly devise a solution.
3. We're reliable – Professionalism is our trademark.
Bid More Accurately: With our deep understanding and project research, we can take guesswork and mistakes out of the equation. We guarantee accurate estimates, better profit margins, and better conversion rates. Instantly get your profit margins to 2x what you're making with current projects.
We'll ensure your estimates are accurate and profitable, so you never overbid or underbid again!
4. Get More Projects
By outsourcing takeoff services, you can focus more on the technical aspects. So, let us do the estimating takeoff services, and we'll let you bid on more projects and get more. So, save time while we do all the estimations, so you can enjoy running a profitable company.
5. Shorten Job Turnaround Time
You're already head-to-nose in estimates when you get a new project opportunity. You've got enough projects stacking up on your plate; it can feel like a full-time job just managing estimates alone. That's where we can step in and offer quality estimates in a fast turnaround time.
6. Stop Trying To Find Experts
With us, everything is handled seamlessly, so you don't have to spend all day researching estimators or calling them back to see if they'll work on your projects.
So, what you're waiting for?
Call our expert painting takeoff or estimating team, and they'll get back to you quickly.
Why Us?
So, you see, Painting Takeoff Services is a tedious job that needs hours of calculation and working on spreadsheets. That's where a reputable painting takeoff company like Real Estimate Service comes in handy. We'll take care of all your reckoning work and have you land more projects without spending a fortune.
Our services are affordable, and we'll ensure your profit margins can cover them all. Here's why hiring Real Estimate Service has worked for several painting contractors.