Replacing your roof is not an easy decision, roofing material, company, and costs are just a few of the factors you will need to consider. You can use the roofing calculator below to get a rough estimate of roofing costs per square foot depending on the type of roofing material.
It will display 3 figures; low, average, and high figures for the estimator tool. Costs can vary widely depending on how complex your roofing structure is, type of roofing material, overall slope, number of chimneys, sky-lights, taxes, permits, and other roof structures not listed.
How Much Do Dimensional Shingles Cost?
Dimensional shingles cost $225 to $300 to install. This is roughly $75 to $100 more than the basic 3-tab shingle. They cost a little bit more because they are thicker and last longer.
Dimensional shingles can last up to 30 years. These shingles are mostly installed by contractors who drastically mark up the total price.
How Much Do Premium Shingles Cost?
The cost of a roof varies depending on your specific needs and several factors. These factors are:
What is the square footage of your roof?
How old is your roof?
What is the pitch of your roof?
Do you have a chimney or skylights?
And several other natural related factors
In order to get the most accurate cost of a roof repair in NH, contact Real Estimate Services. Our Roof Cost Calculator is based on United States averages.
The total cost of installing premium shingles range from $450 to $700 per square installed. The premium shingles materials can total $200 to $250 per square. This is on the higher side but it's worth it.
Most Roofing contractors in US and Canada have a similar formula . Typically, it is based on SQUARES (100 sq. ft. of area). Unless you have a super cut-up house, 95% of contractors will price it by the square. This makes it very easy to compare quotes, and choose the best deal.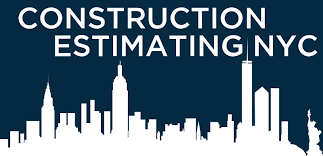 What Factors Affect the Cost of a New Roof?
There are a few factors that will directly influence the cost of a new roof. The main things that your roofing contractor will assess and be able to give you a price quote for a new roof will be measured by a few factors like these:
Home Size
Slope and Pitch of Roof
Roof Materials Installed
Old Roofing Removal (if needed)
Permits & Fees
Local Labor Rates
How to Use a Roofing Calculator
To use a roofing calculator accurately, you need to have some basic information about your roof.
The total square footage of your roof
The pitch of your roof
The cost of your shingles per square
There are a few things to keep in mind when you are gathering this information. The pitch of your roof may be different in various areas, such as over dormers, porches, or additions. So you may want to calculate the pitch of your roof for each of those areas separately, and then get the square footage for each of those areas. Once you determine how many squares of shingles you need per area, you can add them all together for the total amount required, and then multiply this by the cost of the shingles.
Cost of Materials
If you compare the different types of roofing materials that are used in Massachusetts, rubber material is by far the most popular, but it is also one of the more expensive options out there. Only metals such as copper or aluminum are often a more expensive choice. Generally speaking, the material needed to create a membrane roof can range in price between $0.50 and $2.50 per square foot for quality EPDM material. Keep in mind though, that that cost is just for the rubberized material itself. It doesn't include the time and effort needed to prepare the roof for the new membrane. It also does not include the cost of any insulation or underlying materials needed to create a good environmental barrier from the harsh weather that frequents this area.
As you can expect, other membranes that are sometimes considered "rubber" by industry standards also vary in price. For example, PVC materials are often a bit more expensive overall due to the intensive nature of their production. You can often expect to pay anywhere between $1.00 and $3.00 for the material alone.