Material Lists
Bid Estimates
Budget Estimates
Conceptual Estimates
Design Estimates
Change Order Estimates
Preliminary Estimates
Consultation on bidding
Litigation Assistance
CPM Scheduling
Project Cost Management
Project Lead Generation
Subcontractor Marketing
CAD Drafting
Our deliverables include:
Material Lists
Material, labor, and equipment costs
Manhours
Takeoff Summary Report containing material, labor, and equipment total cost, profit percentage, overheads, taxes, transportation costs, etc.
Bid review with Inclusion and exclusion list
A definite cost estimation service is vital for predicting the cost of any office or structure under construction. It is an important part of the general cost management for the builder, as well as necessary for construction takeoff services. Request Quote.
A well-prepared cost estimate inhibits the contractor from losing money and benefits the customer avoid overpaying which acts as a project management technique that tracks a project's performance against the total time and cost estimate. We take off all the items from the provided documents and price out that job and come up with a competitive bid value that you can put together for your project which will save you time and cost.
COST ESTIMATING CAN HELP YOU…
Reasonably determine the financial feasibility of your proposed project.
Establish a budget and carefully monitor it throughout the design phases.
Significantly mitigate your level of risk with an independent cost estimate.
Correct errors by eliminating unnecessary contingencies & scope overlaps.
Establish a basis for comparison to ensure reasonable contractor pricing.
Build strong relationships between all project team members.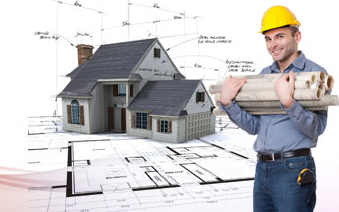 How do you do a civil estimate?
The total cost per unit quantity of each item is analyzed and worked out. Then the total cost for the item is found by multiplying the cost per unit quantity by the number of units. For example, while estimating the cost of building work, the quantity of brickwork in the building would be measured in cubic meters.
We hope you can find everything you need on our website. Real Estimating Service, Inc. is focused on providing high-quality service and will do everything and anything to ensure your satisfaction. With a variety of offers, we're sure you'll be happy with your choice to work with our company. Look around our site and if you have any questions please feel free to contact us.
Estimating Services With Local Pricing
New Construction (Residential, Commercial, Industrial, Sitework, etc.)
Residential & Commercial Remodeling, extensions
Concrete Bridges
Demolition
Painting & Wall Finishes
Masonry
Drywall, Partition, Framing & Carpentry
Flooring
Roofing
Structural Works
Concrete
Grading & Site Work
MEP
Landscape
Feasibility Studies
Fitout
Government Tender Costing
Progress Claims