A takeoff is simply determining the amount of all the materials needed for a job. That's it! Takeoffs don't have any material costs associated with them and don't include extra costs that an estimate does. In contrast, an estimate takes the takeoff a few steps further.
Quantity takeoffs help you estimate the cost of a project and enable your team to work efficiently from day one. These data reports detail the quantities and attributes of materials needed to complete a project, including their estimated costs.
Why Hire Us?
Hire us to do your tedious takeoff work. You will have more time and save more money when you use our services. Focus on what's really important and leave this part to us. Our team of project managers and engineers is ready to serve you!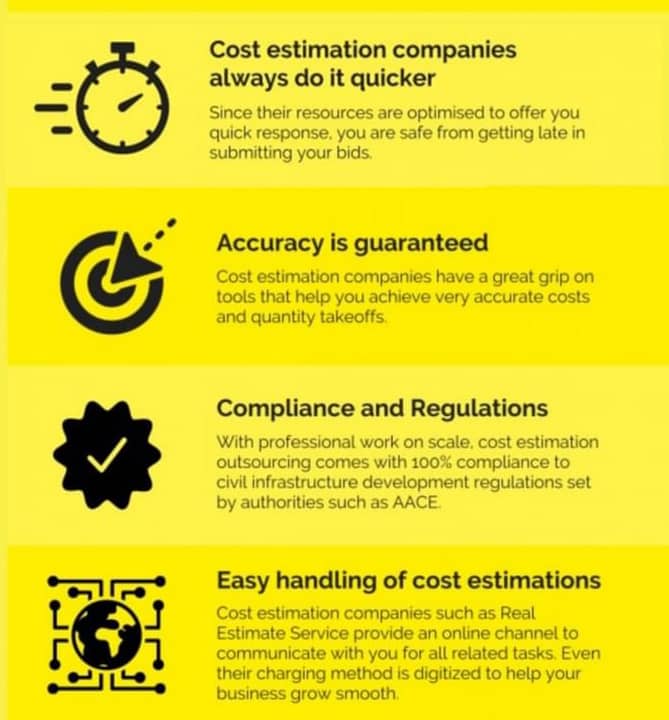 Affordable
No Contracts & No Set Up Fees
We Never Charge For Quotes
Track Your Order with our Client Login Dashboard
We Are Built On Transparency
At TOPS, we dedicate all our energy to engineering data. Because we have more than 20 years in operation and an average of 1,000 projects completed annually, our clients trust us to quickly provide them with accurate construction material quantity takeoffs. Our full-time staff can use a range of software solutions to tackle your quantity takeoff project with high efficiency.
We also have experience completing quantity takeoffs for projects of all sizes, from small home construction projects to ambitious highway work. We use the same refined process to estimate material takeoff for projects large and small, so you can use your data with confidence.
Manual Construction Takeoffs
A construction takeoff is done manually if it is done without the assistance of construction cost estimation software with digital takeoff capabilities. Manual takeoffs can be done by hand, or by physically reading the blueprint and creating your own takeoff in word processing or database software. In order to be done effectively, a manual takeoff requires a high degree of skill. For manual construction takeoffs, the estimator works directly off of a physical blueprint, pulling required materials from the engineer's instructions. Because of this, the estimator must have the ability to read construction drawings.
Manual takeoffs can involve complex mathematical equations, so an estimator must be comfortable calculating things like area, volume, or length depending on the scenario. Figuring out materials pricing involves more legwork for manual takeoffs. The estimator must secure bids from material vendors unless they are completing simple projects with materials they commonly use and know the price for. Lastly, the estimator must prepare a final report. For manual takeoffs, this will often necessitate entering data into a database program and generating a report from there or entering the relevant information into the estimator's preferred reporting software.
Manual takeoffs have been around for a very long time. Some contractors and subcontractors who are familiar with completing a manual takeoff can do so relatively quickly, and may not see the benefit in digital takeoffs or simply may not want to learn something new. While manual takeoffs can be familiar, there are a number of downsides to the process when compared to digital takeoffs. First, producing a manual takeoff is much more time-consuming than preparing a digital takeoff. The estimator must pay close attention to detail throughout the process to ensure that no materials are missed or counted twice. Manually reading construction drawings also adds time to the process because the estimator must be sure that all required materials have been ordered. For complex projects, this can be a significant undertaking. The second disadvantage that manual takeoffs have is a higher likelihood of errors. Materials may be missed on the blueprint, or materials may be counted multiple times or not at all. The complex math involved in producing a manual takeoff also presents numerous opportunities for errors. The increased occurrence of errors in manual takeoffs is one of the most significant disadvantages.
What is a planned takeoff?
The phrase "take-off" refers to the estimator taking each of the required materials off a project's blueprint. The sum of the cost of materials provides a total material cost for the project, which is then factored into the final construction cost estimate.
Steps for Accurate Construction Job Estimation
Get a Precise and Detailed Scope of the Project. …
Use Stick Estimating to Gauge Costs. …
Become Familiar With Calculating Costs by Hand. …
Use Unit Cost Estimating for Speed. …
Incorporate Estimating Software Appropriately. …
Calculate Costs for Labor and Materials
How to Get a Bid from a Contractor
Figure Out Which Type of Contractor You Need for Your Home Renovation Project.
Write a Detailed Description of Your Project's Needs.
Questions to Keep in Mind as You Accept Bids.
Comparing Contractor Bids.
Finding Contractors with Finance of America Home Improvement.