Estimating your concrete job can be hard and stressful, but it doesn't have to be that way. As long as you keep steps and useful tips in mind, your estimations will be accurate and easy to do, allowing you to get paid what you deserve for the hard work you do and put into each of your jobs.
The Concrete Contractor's Guide to Estimating Jobs and Bidding
For most concrete contractors, bidding and estimating concrete jobs can be one of the most challenging aspects of running their business. An inaccurate concrete estimate could cost you time and money as well as create frustration in dealing with your client.
The process of concrete takeoff and concrete estimating includes investigating every aspect of a construction project and not just the concrete. It is important to calculate the amount of concrete as well as the quantities of other materials such as rebar and reinforcing mesh.
What makes up a concrete takeoff?
Depending on the scope of your concrete job, figuring out the exact amount of concrete you'll need can be tricky. In addition to factoring in the surface area of each slab, you'll need to consider whether you're pouring your slabs in place or setting them on top of an existing surface.
Here are some tips on how to get an accurate estimate on your next concrete job.
Before you can even begin to estimate your concrete job, you need to know exactly what the project entails. This means having a clear and concise understanding of the scope of work, as well as any potential obstacles that could impact the project. Once you have a good grasp on the project, you can move on to step two.
In order to get an accurate estimate, you need to know what goes into your concrete project. The first thing you need to do is determine the size of the job. This will help you know how much concrete you'll need. The next thing to consider is the type of concrete you'll need. There are many different types of concrete, each with its own price. You'll also need to consider the thickness of the concrete and any special finishes that you want.
If your project is located on a higher level than the concrete truck can access, or if there are other obstacles that would make it difficult to pour the concrete directly from the truck, you will need to factor in the cost of renting a concrete pump. A good rule of thumb is to add $3 per cubic yard for pumping fees.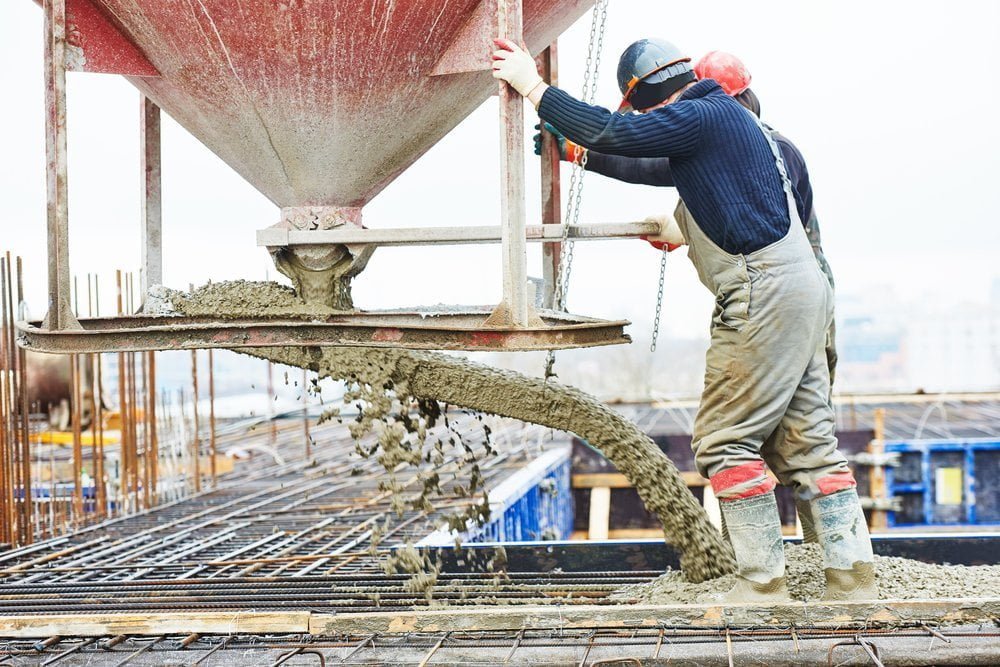 How much concrete you need for the job?
The first step is to calculate the area that will be covered by the concrete. To do this, you need to measure the length and width of the area. Once you have these measurements, multiply them together to get the square footage.
Now that you know the square footage, you need to determine how deep the concrete slab will be. The standard thickness for a slab is 4 inches. However, your client may want it thicker or thinner depending on the requirements. It is important to know that we bid the concrete job in cubic feet or cubic meters.
Know the material – equipment – labor
Material, equipment, and labor all play a role in concrete takeoffs. The amount of these three components changes in concrete slabs, footings, and any other concrete structure. Thus, there is no simple formula covering all aspects of a concrete project. The structural drawings from the Engineer contain the details we need to perform an accurate takeoff, but these drawings are not always available in a tendering situation.
For projects without structural details, allowances must still be made based on previous experience, reference from the National Construction Code or a standard detail proposed by an engineer. To minimize any risk for the builder, it is important to note what allowances are made when the tender is submitted. Whether structural documents are supplied or standard details are used, the takeoff process is the same. You can ask us to know about your project relevant allowances!
Here're some relevant concrete estimation services we're offering to concrete contractors:
Structural Rebar estimating
Tie Beams estimating
Anchors estimating
Stirrups estimating
Wire Mesh estimating
Column and beam
Dowels estimating
Lintel Bock
Bond beam
Sill Block
In order to get an accurate estimate for your concrete job, you need to take into account the amount of reinforcement that will be required. This can be done by preparing the bar bending schedule showing the cut lengths of reinforcement bars in different shapes and diameters. Once, you've got the weight required for corresponding rebar sizes, you can price them appropriately and add them to the estimate.
Reinforcement Takeoff
Computing steel reinforcement quantity is necessary for calculating the cost of an Reinforced concrete structure. For accuracy, concrete and relevant quantities are determined from the layout drawings and blueprints.
If no working drawings or schedules for reinforcement are available, it is necessary to create an estimate of the quantity that is needed. The quantity is generally defined in terms of the building work needs of the Standard Method of Measurement of Building Works.
Before calculating the weight of each individual bar, determine the diameter sizes of each. Add up all the values in a spreadsheet. From there, calculate the weight of each individual bar by multiplying length with number of bars and standard unit weight of the bar. Now sum the weight of all bars together and get the total weight of reinforcement required. Performing this calculation for each of the components like beams and columns in your spreadsheet will enable you to calculate the weight of the reinforcement required for complete concrete project.
Finding it difficult? Don't worry! Call us
At Real Estimate Service, we provide concrete contractors, general contractors, and home owners with a simple, accurate way to estimate the cost of their concrete projects. We have a team of experts who have years of experience in the concrete industry, so you can be sure you're getting a fair and honest estimate. Plus, we offer a 100% satisfaction guarantee on all of our services.
So call us today for your free estimate.