When it comes to concrete takeoff and concrete estimating, this includes studying every factor of a construction project that involves concrete. For instance, you need to calculate how much concrete will be needed, as well as the amounts of other materials such as rebar and reinforcing mesh.
How to calculate concrete:
Determine how thick you want the concrete.
Measure the length and width that you'd like to cover.
Multiply the length by the width to determine square footage.
Convert the thickness from inches to feet.
Multiply the thickness in feet by the square footage to determine cubic feet.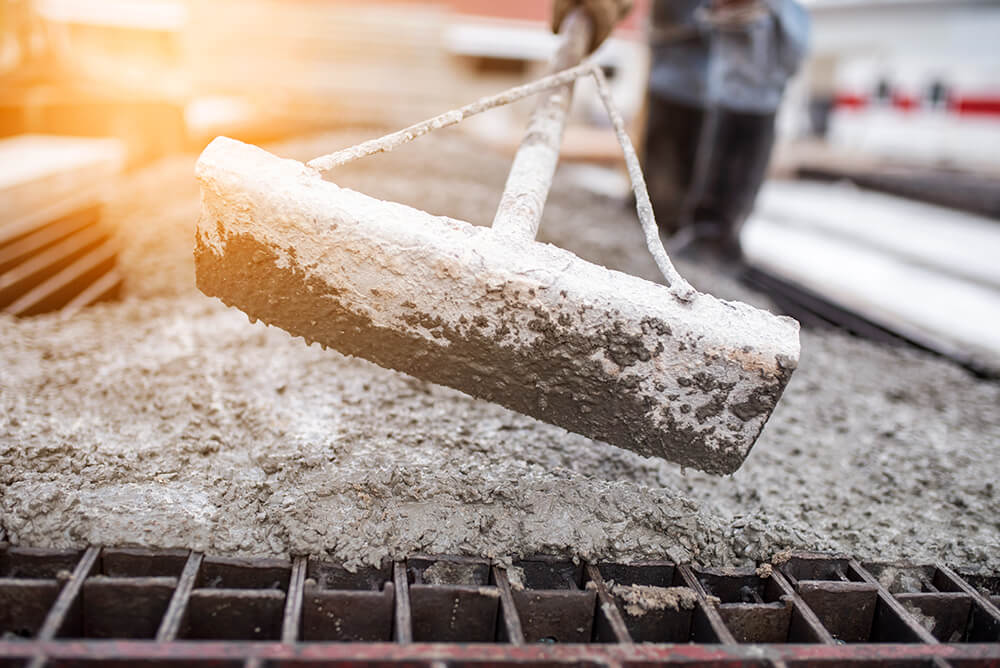 What makes up a concrete takeoff?
Concrete takeoffs can be broken down into three main components – materials, equipment and labour. There is no simple formula that covers all aspects of a construction project, as quantities of these three components will change for slabs, footings and any other concrete structures. This information can usually be found within the Engineer's certified structural drawings. Structural drawings provide us with the details we need to perform an accurate takeoff, but these are not always available in a tendering situation.
When tendering on projects without structural details allowances will still need to be made. These can be based on previous projects, reference from the National Construction Code or a standard detail suggested by an engineer. It is important to note what allowances are made when submitting the tender to minimise any risk to the builder. Regardless of whether structural documents are supplied, or standard details are used, the takeoff process will be the same. Follow us!
How to Do a Concrete Takeoff
Step 1
Outline the area where you want the concrete to go. This can be done on paper or at the installation location. If you perform this on paper, include dimensions of the area or draw the structure to scale.
Step 2
Measure the structure's length and width, and write these measurements on the paper. Make these measurements in feet for ease of use. Make all measurements to the nearest inch.
Step 3
Convert inches to feet. Take the inches from the length measurement and divide it by 12. Add this number to the number of feet for the length and use this as your length measurement for future calculations.
Step 4
Calculate the surface area of the structure. Do this by multiplying the length by the width. Write down this number as the area in square feet.
Step 5
Determine the depth of the structure. Most flatwork, such as patios, driveways and sidewalks, are about 4 inches.
Step 6
Convert the depth to feet. If your depth measurement is in inches, divide it by 12 and write down the result. This is your depth measurement for future calculations.
Step 7
Calculate the volume of the structure. Multiply the surface area by the depth. Write down the product. This is the volume of the structure in cubic feet.
Step 8
Convert cubic feet to cubic yards. Divide the cubic feet product by 27 to convert to cubic yards. Most concrete supply companies sell their concrete by the cubic yard. This number will be useful.
Quantifying Items in Takeoffs:
We quantify items in our Takeoff services such as Dowels takeoffs, Structural Rebar takeoffs, Headers takeoffs, Stirrups takeoffs, Visqueen takeoffs, Knockouts takeoffs, Anchors takeoffs, Round Column Block takeoffs, Wire Mesh takeoffs, Bondbeams takeoffs, Tie Beams takeoffs, Lintel Bock takeoffs, Sill Block takeoffs, Lintels takeoffs and Square Pilasters takeoffs.
Quantifying Items in Estimating Services:
We quantify items in our Takeoff services such as Structural Rebar estimating services, Tie Beams estimating services, Anchors estimating services, Stirrups estimating services, Knockouts estimating services, Visqueen estimating services, Wire Mesh estimating services, Round Column Block estimating services, Dowels estimating services, Headers estimating services, Lintel Bock estimating services, Bondbeams estimating services, Lintels estimating services, Sill Block estimating services and Square Pilasters estimating services.