Mechanical Estimating
Estimating mechanical systems is one of the services we offer. We can supply estimates for a wide range of projects, such as fabrication, engineering, HVAC installation, freezing and insulation systems, and plumbing lines and systems design. All the mechanical equipment is taken into account for mechanical takeoffs, including air handlers, air conditioners, duct insulation, duct supports, pipes, boilers, air filters, water heaters, chillers, dampers, and dust detectors.
Our Mechanical construction estimating services include the following:
Quantity takeoffs (mechanical, plumbing, HVAC, piping)
Bid estimates
Check estimates
Change order management
Subcontractor marketing
Budget estimates
Bid reviews
Project cost management
Mechanical project leads generation
Do not wait anymore and contact us.  You can rely on us for your accurate estimates.
Construction Estimating Services – MEP Estimating
We understand the Mechanical and Electrical trades are more complex and technical with new technology developments. We have a separate division looking after the MEP trades with professionals who have prior experience in both execution and estimation. Our team specializes in a multitude of software being used to do MEP estimates including traditional software.
Our MEP estimates can be easily updated and manipulated by customers to meet their specific requirements. The estimate has materials and labor hours broken down, with labor units calculated from PHCC, MCAA, or any other database depending upon client requirements.
Why Hire Us?
Provide competitive bid winning mechanical estimates
Provide Easy review and edit mechanical estimates
Swift turnaround time of 24 to 48 hours
Delivery on time
Inexpensive and cost-effective mechanical estimates
Our estimators follow all the guidelines given by international associations.
Bidding Assistance
Having a bit-hit ratio of more than 92%
Offers monthly takeoff packages to save 60% on expenses
Reliable and 24/7 customer support to address all of your concerns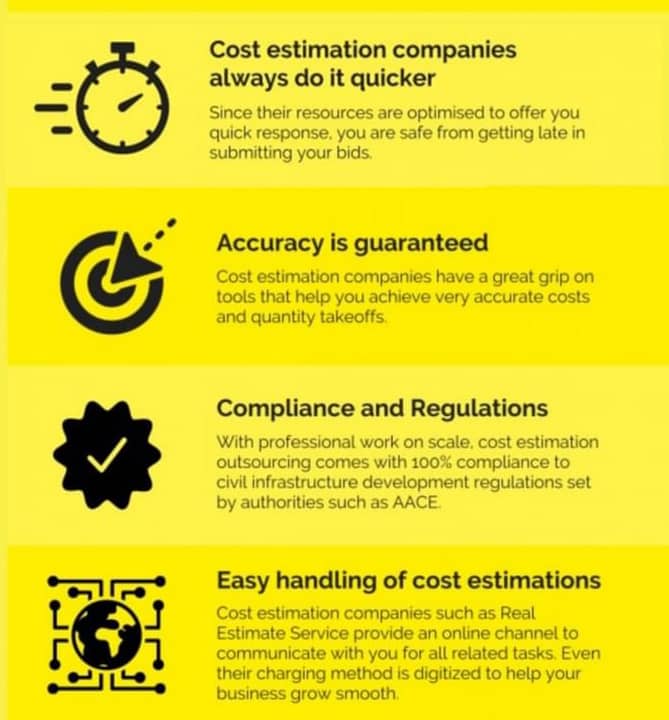 Being a specialist in this field, we offer MEP takeoff services for a diversified client base among General Contractors, MEP Contractors, Electrical Contractors, Mechanical Contractors, Plumbing & Piping Contractors, Insulation Contractors, Instrumentation Contractors, Fireproofing Contractors, Manufacturers, Installers, Distributors, Vendors and Designers involved in residential, commercial, industrial, retail projects.