Whether you're new to the construction industry or have worked in it for years, you've likely heard of something called quantity takeoff.
It's hard to bid if you don't know how much stuff you are bidding on. It's also difficult to put together an accurate budget when you don't know how much material and labor it will take to complete the project.
Quantity takeoff is the process of finding out how much material is needed to construct something and writing it down in such a way that someone else can use it as well. There are different types of quantity takeoffs, and all of them have their own specific purpose.
This article will help you get started with accurate quantity takeoffs by introducing you to the practice, different types of quantity takeoffs, its importance in bidding, and tips for doing accurate takeoffs.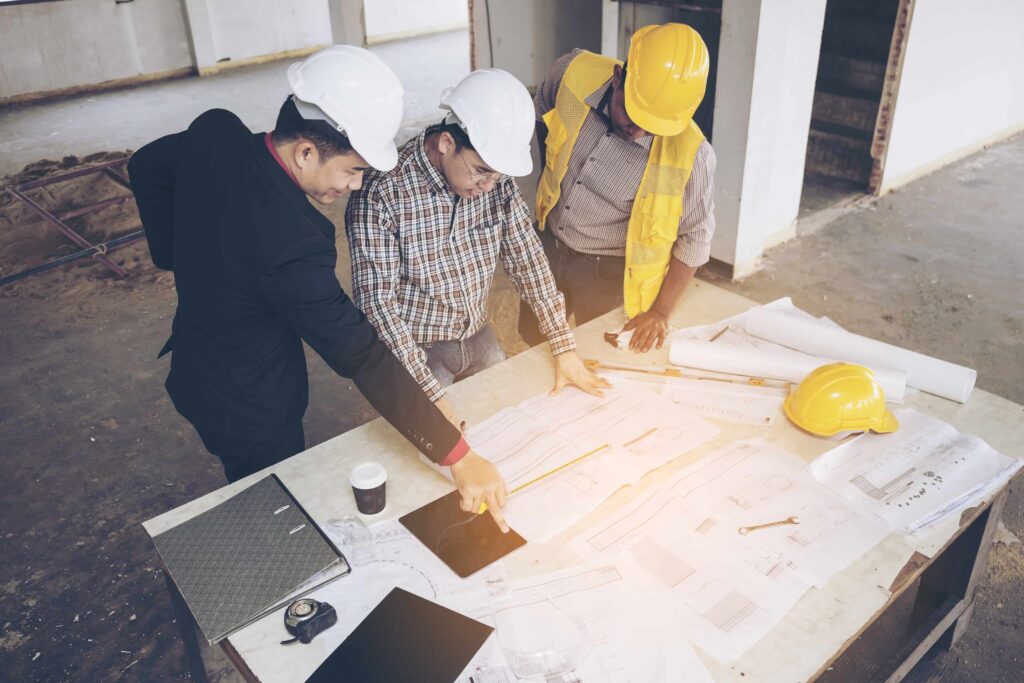 What is a Quantity Takeoff?
Simply put, quantity takeoff is the process of determining how much material you need to purchase in order to complete your project on time and on budget, but just like everything else in construction, it's a little more complicated than that.
Whether you're a contractor looking to bid on a project or you're a homeowner wanted to get something completed; you need to hire a quantity takeoff estimator. They'll cover all the aspects of your project from foundation, framing, drywall, painting, tiles, plastering, concreting, flooring, roofing, and lumber work. Be it a renovation project or a new construction, you need to know your material and labor requirements beforehand.
Quantity Takeoff sheets are developed by an estimator during the pre-construction phase, which entails breaking the project down into smaller and more manageable units that are easier to measure or estimate.
In order to take a quantity takeoff, the estimator or contractor will need to reference construction drawings, blueprints, or models, which list each material needed for a project from the project plans.
Being a contractor you've got to have detailed measurements of the material and labor needed so you can complete a construction project without surprises down the road.
This guide will walk you through all the details of quantity takeoff, from what it is to why it's important to how you can develop and refine your own system.
Types of Quantity Takeoff
There are three main types of quantity takeoff: linear, area, and volume.
Linear quantity takeoff is used to measure things like length or width. To do a linear takeoff, you simply need to measure the length or width of an object and multiply it by the number of objects.
Area quantity takeoff is used to measure two-dimensional spaces. To do an area takeoff, you need to measure the length and width of a space and multiply it by the number of spaces.
Volume quantity takeoff is used to measure three-dimensional objects. To do a volume takeoff, you need to measure the length, width, and height of an object and multiply it by the number of objects.
Common Mistakes When Doing a Quantity Takeoff
While quantity takeoffs were traditionally done manually (requiring a substantial amount of skill), software and tools has advanced the process and made it far more precise. BIM has been used to achieve the most accurate estimation results through detailed systems and models, and automated calculations. Anyhow, here're some common mistakes while doing a takeoff:
Not allocating enough time to do the QT.
Not being familiar with the drawings.
Not having a good understanding of the project scope.
Not using the proper tools and techniques.
Not verifying the accuracy of your work.
Miscalculating the number of hours spent on the task.
Failing to account for standard material tolerances and overages (for example, if you are pouring concrete slabs and you are adding up square footage at 8′ x 8′, then calculate an extra 10% for slab thickness variation).
Not understanding what should be included in your calculations: for example, if there is carpet installed in one room but not another, you would need to take that into account when estimating square footage).
Using incorrect dimensions (e.g., estimating 14 linear feet instead of 14 linear inches). 10.
Tips for Being Successful at QT
An accurate quantity takeoff is important for a few reasons:
It ensures you are bidding on the correct scope of work.
It allows you to price your materials and labor correctly.
It helps you avoid costly mistakes during the construction process.
it gives you a better understanding of the project as a whole.
It can help you identify potential problems early on.
It can save you time and money in the long run.
It can give you a competitive edge over other contractors who do not take the time to do an accurate quantity takeoff.
Now that you know the importance of doing accurate quantity takeoffs, let's find out some tips that'll ensure you're doing it the right way:
Get familiar with the construction documents. Review the plans and specifications to get an understanding of what the project entails.
Know your software inside and out. Be proficient in using the software so you can work quickly and efficiently.
Be organized. Develop a system for tracking all the various elements of the project. This will help you stay on top of things and avoid mistakes.
Pay attention to detail. This is critical in ensuring that your quantity takeoff is accurate.
Time to call experts
One of the most important aspects of bidding accurately on jobs is estimating quantities, or what's referred to as quantity takeoffs. QT or Quantity takeoff is known as estimating takeoffs, construction takeoffs, or material takeoffs.
It's important to know how many materials you'll need on each project because this will determine your profitability and lead you to earn more money in less time by planning efficiently and managing your resources correctly.
At RealestimateService, we provide a wide range of services to help you with your accurate quantity takeoff and material estimation. We understand the importance of accuracy in bidding, and our team of experts will make sure that your estimates are as accurate as possible.
Subscribe to our newsletter today and call our services to outshine in your next bid.